Smartwatch from Apple to launch in the fall
|
According to a recent report, the so-called iWatch will finally throw the tech giant into the wearables market.
According to a report in the Japanese newspaper "Nikkei", Apple is getting ready to take its first steps into the smartwatch marketplace with a wearable technology device that will feature an OLED curved screen and will start to ship in October.
The report stated that this device will have features that will allow the wearer to monitor and track health status.
The Nikkei report, which cited anonymous sources, said that Apple intends to manufacture between 3 and 5 million of these smartwatch wearable devices every month. This would represent more than the total global sales of wristwatch-like smart devices in 2013. This wearable device, which has been called the iWatch by those who have been waiting for its unveiling – though whether or not that will actually be its name or not is unknown – will have a range of different mhealth, tracking, and smartphone related functions.
The smartwatch will provide the wearer with health stats while connecting to an iPhone.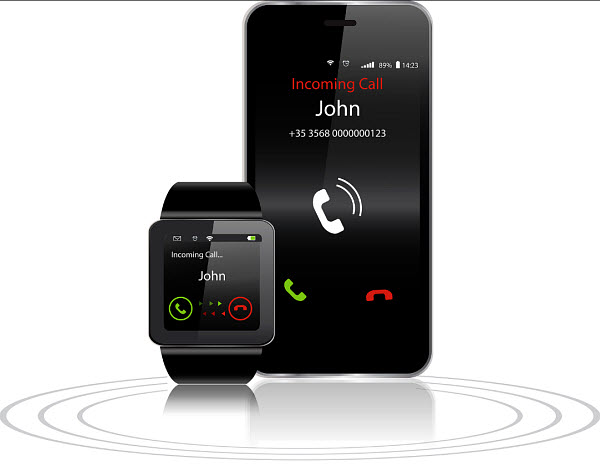 So far, the Nikkei source said that the touchscreen will feature a curved organic light-emitting diode (OLED), and will collect certain types of health and fitness data such as sleep activity, calorie burning, and blood oxygen and glucose levels. It will also allow messages sent over smartphones to be accessed through the wearable technology.
This report was issued just as Apple was bringing its 2014 Worldwide Developers Conference, a week-long event – to a close. During that conference, the company placed the spotlight on its newly debuted iOS 8 next generation of mobile operating system. It also brought out the OS X Yosemite for PCs.
The event indirectly brought wearable technology and the expected smartwatch into the headlines through the inclusion of the programming interfaces into iOS 8, which include the HealthKit. That would allow health and fitness applications to be able to communicate with each other, provided that the user grants permission. This type of feature would be exceptionally practical in a wearable device that could monitor and track biofeedback. Though this could be quite the coincidence, it is much more likely that this is part of the company's build toward the wearables launch.