Preregistration for mobile apps now available at Google Play
|
Android device users can now sign up to be among the first to download an upcoming application or game.
Users who hate to have to wait to be able to download the hot new mobile apps and games as they first appear on Google Play may not have to wait anymore, as the company has now announced that it has launched preregistration.
This way, users of Android based mobile devices can sign up to be able to download those hot new apps right away.
People can use either their smartphone or tablet based on the Android operating system to preregister for upcoming mobile apps and games. By doing this, these users will receive a notification on their device the moment that coveted application becomes available for download. The idea is to stop users from having to wait around for the app to become available because they will receive a notification the moment that it is.
The first among the hot mobile apps to be available for preregistration is "Terminator Genisys: Revolution".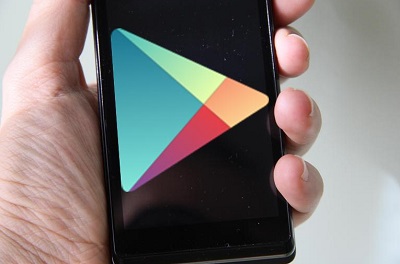 As of yet, there isn't a set release date for that mobile game, nor has an official price been set, but the landing page for it features a preregistration feature. Users can view the details about the game, including screenshots, a description, and even a video, but they can opt to have be notified as soon as they can download it. Glu Mobile, the mobile game developer behind "Terminator Genisys: Revolution" has been given the ability to upload all of the information about the app in a kind of advertisement that says that it is coming soon, despite the fact that it is not yet ready to be played.
This option will give other mobile app developers the opportunity to signal that they are working on something great, but it will also provide them with the time that they need to complete it before the launch.
The current trend among mobile apps is to first create one for the Apple App Store and then follow that launch with an Android version later on. However, not all developers create the Android version, leaving device users to wonder whether or not they should get their hopes up. In this way, Android based mobile device users can know for certain what the developer's intentions currently are.