NFC technology rumored for iPhone 6
|
Apple may be including Near Field Communication (NFC) tech in its next gen iPhone.
According to a recent report from BrightWire, a New York-based global investment newsier, it is likely that Apple will be adding NFC technology into its next generation iPhone.
Apple has partnered with China UnionPay to incorporate the bankcard firm's services into Passbook.
The BrightWire report, which obtained information from a "source close to the matter", revealed the deal that was made between the two companies would enable iPhone users to download the bankcard company's application to Passbook, giving users the power to make NFC payments on more than 3 million of the bankcard's "QuickPass" POS machines in China.
The sole domestic bankcard organization and interbank network in China, China UnionPay's network connects ATMs across the country's fourteen major banking institutions among others. Presently, China UnionPay is creating a payments system that is consistent with its People's Bank of China (PBOC) QuickPass standard and is compatible with the iOS platform.
UnionPay and Apple will also work together on developing a mobile payments service separate from the NFC payment. According to the source, the other mobile payment solution from the two companies will be designed for purchasing products in Apple stores.
Apple filed for an NFC technology patent earlier this year.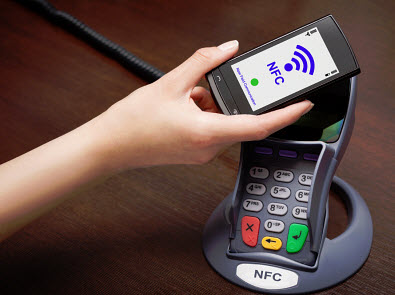 Media reports from earlier this year have said that in January 2014, the company filed for a patent covering NFC technology with the United States Patent and Trademark Office. Some people may find it surprising if Apple incorporates Near Field Communication technology into their iPhone 6, considering back in 2012, Phil Schiller, the company's head of marketing, stated that NFC was not the clear solution to any current problem at the time.
Last month, Ming-Chi Kuo, KGI Securities' analyst predicted Apple would incorporate several features into its next gen iPhone, including NFC chips. There has also been news that Apple is looking into developing a mobile payment solution that involves the Touch ID fingerprint sensor, a feature that already exists on the iPhone 5s and is rumored to be included in the iPhone 6, as well. Another speculation that was born after the company filed for a patent in September 2013 is Apple may combine NFC technology and its current fingerprint scanner into the home button.