Mobile technology is benefiting college grad employment
|
When looking for jobs, the use of smartphones and tablets is giving graduates a new advantage.
Another graduating class has just made its way out the door of colleges and universities and is now on the hunt for employment, and the more those graduates use mobile technology, the greater their job hunting opportunities appear to be.
This is good news, as graduates are starting off in the worst financial situations, ever.
Among his year's graduating class, 71 percent have an average student loan debt of $35,000, according to Edvisors. Furthermore among all of those who have graduated, the skills that they have on their resumes are adequate enough that only 11 percent of business leaders feel that those individuals are fully prepared for the workplace. That data is from a study conducted by Gallup/Lumina. Fortunately, mobile technology appears to be helping these former students to be able to improve their abilities to find jobs and to appeal to employers.
Mobile technology is helping in several ways, including online career coaching for new grads.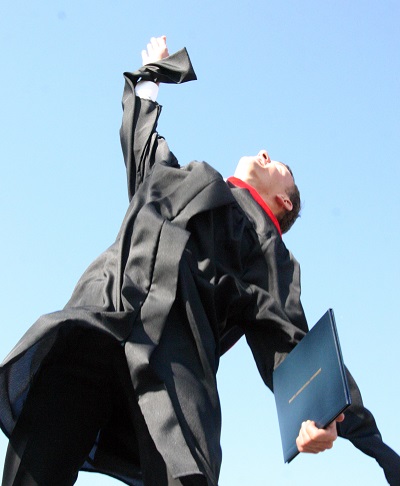 Two different players in the education technology market have launched an online career coaching service beta that uses mobile tech to help job hunting grads to be able to get a grasp on their market. The two companies involved in this service are Chegg and InsideTrack . Chegg found its start as a used textbook rentals company based in Santa Clara, California. It has broadened its services to reach into the educational and employment sectors.
Chegg has entered into a partnership with InsideTrack, which is a monthly subscription service that brings job hunting graduates together with professionals who can assist them in being hired. As a result of this partnership, the 250 professional coaches from InsideTrack will be accessible by the student base at Chegg that is currently 15 million strong.
The first tier of subscription ($19.95 per month) gives graduates employment training exercises and search content. At a more premium level ($44.95 per month), the graduates also receive one live conversation every month with their coach, as well as unlimited messaging with a coach.
All of these services are available over mobile technology, which means that graduates are able to obtain assistance whenever and wherever they are. What has yet to be seen is whether or not these money-starved grads will be willing to fork over the subscription fee in order to access those services.