Mobile technology use in school exams generates worries
|
The ubiquitous nature of smartphones among students is starting to cause concerns over the potential for cheating.
In India, a new concern has arisen with regards to the use of mobile technology among students, as the risks of the spread of copies of the HSC (higher secondary school certificate) exams throughout the web continue to grow.
Officials are now considering the implementation of more strict regulations with regards to the use of mobile devices.
The hope is to reduce the use of mobile technology by students and exam supervisors throughout the examination process. Currently, there is already a regulation from the state board that bans students from carrying cell phones into the exam halls. According to a divisional board standing committee member, Uday Nare, "It is dangerous for both students and supervisors to carry mobile phones to the exam hall, as it could lead to cheating. Although we have rules to prevent it, they should be stricter."
Equally, most exam centers have permitted mobile technology devices to be carried in as long as they are turned off.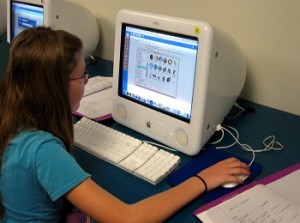 Mithibai College, Vile Parle principal, Swapna Durve, explained that student mobile devices can be very expensive, nowadays, and the exam centers are hesitant to "take any chance by asking them keep the phones in their bags outside the classrooms. So, we ask students to switch off the phone and keep it in their pockets."
Unfortunately, there have been problems that have arisen with this honor system based policy. On March 4, a student was caught by an exam supervisor. That student had been using a cell phone to cheat during the Vile Parle exam center's SSC examination.
These types of issues are popping up as colleges are, understandably, not frequently willing to actually frisk the students to ensure that they are not carrying any mobile devices. The principal at the Jai Hind College in Churchgate, Jyoti Thakur, explained that "We cannot frisk students, as girl students might raise objections."
In order to help to overcome some of the mobile technology related issues, some of the centers have now hired women staff specifically to be able to check female students for devices before they enter the exam halls.