Mobile technology could help prevent overfishing
|
Crowdsourced policing apps allow mobile users to report illegal fishing.
Although reporting illegal fishing using smartphone apps will not eliminate the problem of overfishing entirely, certain mobile technology, such as reporting apps like ShipWatch, make it easier for users to quickly and conveniently report suspicious fishing activity they might witness, which could help improve local enforcement in the area.
Countries do not lack fishing rules but they have a hard time enforcing laws.
Globally, it is estimated that three quarters of fishing grounds are overfished. What this means is that fish are being removed from waters at a quicker rate than the population is being replenished. One of the main reasons this problem exists is people engage in unlawful fishing practices.
Strict laws do exist around the world for fishing grounds, but it is not always easy to enforce them. For instance, in Ghana, there are certain fishing bans, but the country does not have the necessary resources that would enable it to adequately police its coastline. Approximately a third of all fishing that takes place across this West African region is done so illegally.
_____________________________________________________
Ad -

#1 Ways to Double Your Productivity For Life
By Jason Fladlien, referred to by many as "One of the top 5 living marketers on the planet". How did he get there? By working smart. Get twice as much out of your day with Jason's easy system -
Learn More Here
_____________________________________________________
Mobile technology may be key in helping this problem.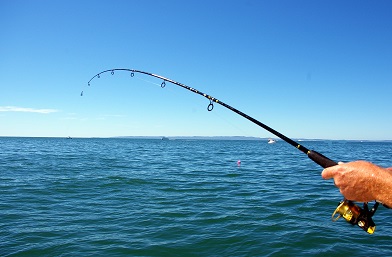 According to Nature Conservancy Senior Technologist Matt Merrifield, "There are laws in place to say [the fishing] is illegal. The problem is they lack any kind of reporting mechanism. Our idea is to build out a little citizen science tool for any fisherman who's out there on water. They can take a photo and report these guys."
Merrifield recently worked on ShipWatch, a reporting app, for a Fishakathon event that was organized by the US State Department. He said that once everyone owns a location-aware phone and they have the ability to document illegal fishing activities and what is being caught, innovation will result. He added that the infrastructure did not exist in the past but once people have the ability to submit data and centralize it, this will help to solve the issue.
The ShipWatch mobile technology app is simple software that is based around the online mobile media sharing and social networking service, Instagram. Whenever a user witnesses what they believe is questionable fishing activities, they can snap a photo, create a tag, and upload what they have captured to a central map.