Mobile phones will reach 90 percent penetration by 2020
|
This prediction was produced in an Ericsson Mobility Report that was recently issued by the company.
According to a recent Ericsson Mobility Report, within the global population over the age of 6 years, there will have been a 90 percent penetration of mobile phones by the year 2020, and there will be an estimated 6.1 billion smartphone subscriptions around the world.
The report showed that the markets that will experience the fastest growth include India and China.
India has already seen 18 million new mobile phones subscriptions, and China is anticipated to see 12 million new subscriptions, within the third quarter of this year, alone. In this year as a whole, the report predicted that there will be a worldwide total of 2.7 billion subscriptions when the 800 million new subscriptions that will have been added throughout the year. The report revealed this year's growth trends while predicting that they will continue at a rapid rate over the five years to follow.
The report also showed that the use of mobile phones in terms of internet traffic will grow in specific areas.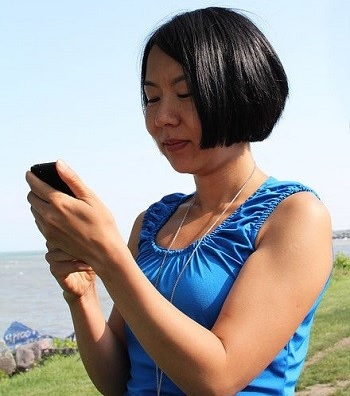 For example, by 2020, of all of the mobile data traffic consumed worldwide, there will be an increase in video traffic to the point that it will make up 55 percent of total data. This will represent an increase in video traffic by ten times.
These forecasts were meant to provide a comprehensive update with regards to mobile trends. The predictions were based on big data that was gleaned from live networks around the world. According to the Ericsson senior vice president, chief strategy officer, and head of M&A, Rima Qureshi, "The falling cost of handsets, coupled with improved usability and increasing network coverage, are factors that are making mobile technology a global phenomenon that will soon be available to the vast majority of the world's population, regardless of age or location."
Qureshi went on to add that this most recent report from Ericcson has shown that in six years from now, there will be greater connectivity through subscriptions with mobile phones around the world than has ever been seen.