Nearly half of all online sales in Europe could come from mobile commerce by 2018
|
New report highlights the rapid growth of the mobile shopping space in the coming years
Forrester Research has published a new report concerning online sales throughout Europe. A growing number of consumers in European countries are beginning to favor shopping online, purchasing products and having them delivered directly to their homes. The report predicts that online shopping will continue to gain momentum throughout Europe in the coming years. Mobile commerce is expected to play a major role in the digital space as well, especially as more people become comfortable with using mobile-centric services offered by retailers and other businesses.
49% of all digital sales throughout Europe may be made from a mobile device by 2018
According to the report, mobile commerce is expected to account for 49% of all online sales in Europe by 2018. Mobile spending is expected to reach approximately $25 billion by the time, nearly representing the majority of all digital spending made in Europe. Tablets are likely to account for a significant portion of mobile spending, as these devices are quickly becoming a favored mobile commerce platform among consumers.
Adoption of mobile commerce is accelerating rapidly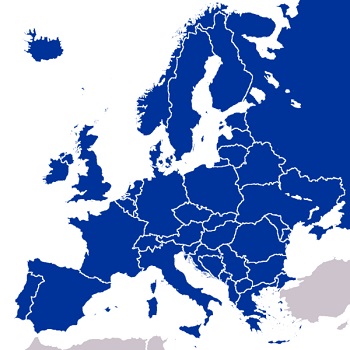 The adoption of mobile commerce among businesses and consumers have been growing rapidly over the past two years. Retailers have begun seeing people using their mobile devices while shopping more regularly, with many of these people using their smartphones and tablets to research products before making a purchase. In order to engage the mobile audience, many retailers have begun adopting mobile-centric services, particularly those that facilitate mobile payments.
Retailers could find significant success by supporting the mobile audience
As people become more comfortable with mobile shopping, they are beginning to do so more regularly. Retailers that are moving to support this could see significant success in the coming years, while those that resist mobile commerce may find it difficult to connect with consumers. The mobile space is expected to be particularly active during the holiday season, during which many people may seek to exploit  the convenience that mobile commerce has to offer them.