Mobile advertising revenue in India takes the lead among Asia Pacific nations
|
The country is already the fastest growing market for smartphones and is now leading in ad earnings.
India has now become the top APAC (Asia Pacific) market in terms of the speed of growth of smartphone ownership and with that, the country has now risen to the point in which it is also leading in the area of revenues generated through mobile advertising.
This trend is being credited to a considerable change in the country's online marketplace due to smartphone ownership.
A rapidly growing number of mobile device owners have turned away from their old feature phones and have purchased smartphones in order to be able to take advantage of a whole range of additional features. That said, digital marketing trends in the country are also pushing a rising number of marketers, retailers, entrepreneurs and even filmmaker to look to mobile advertising in order to reach this growing number of consumers who don't go anywhere without their smartphones.
A new report has shown that in India, the mobile advertising opportunities are rising to an astronomical level.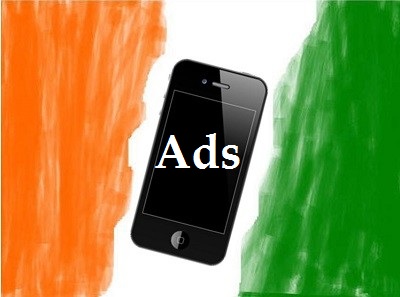 The Mobile Marketing Association (MMA) and Opera Media Works have released the results of their Q3 State of Mobile Advertising research in which they discovered that "In India, 75% mobile users have smartphones. Even in markets where the transition from feature phones to smartphones has been slower (Vietnam, Indonesia and the Philippines), about half of the mobile user base has moved to smartphones."
_____________________________________________________
Ad -

#1 Ways to Double Your Productivity For Life
By Jason Fladlien, referred to by many as "One of the top 5 living marketers on the planet". How did he get there? By working smart. Get twice as much out of your day with Jason's easy system -
Learn More Here
_____________________________________________________
Furthermore, among the smartphone based users of the global mobile ad platform from Opera among s6 countries in the APEC region, it was found that the top operating system among smartphone owners is Android, with a massive 67.1 percent market share of mobile ad impressions.
Dr. VIkas Gulati from Opera Mediaworks Asia explained that in terms of mobile advertising, it is video ads that are truly paving the way for monetization throughout the APAC region. That format is drawing attention, engaging people and is "ultimately converting consumers." Gulati added that "India leads in over all traffic and the top three categories for ad impressions are Mobile stores and career portals, social networking sites and apps, and sports."