Microsoft may be gearing up for a mobile commerce push
|
Microsoft acquires Iain Kennedy, former payments product manager for Amazon
Microsoft may be getting serious about mobile payments. The company has recently hired Iain Kennedy, who was the payments product manager for Amazon for the past six years. Kennedy has extensive experience in the payments field and his work has helped Amazon find more success in the mobile space. Kennedy is now the product manager of Microsoft's commerce platform, which may signal that the company is planning to take a stronger approach on the matter of mobile commerce.
Microsoft shows modest interest in mobile payments
Microsoft has a relatively modest interest in mobile payments. The company has dabbled in the field of mobile commerce in the past, but found that the market was too young and volatile to continue putting any serious effort into the sector. Now, consumers throughout the world have become enthralled with the idea of mobile payments, and many are demanding new payment solutions from the companies that they favor. This demand was enough to push Apple into the mobile payments space, but Microsoft's efforts may be delayed to ongoing concerns regarding security and the viability of the market.
_____________________________________________________
Ad -

#1 Ways to Double Your Productivity For Life
By Jason Fladlien, referred to by many as "One of the top 5 living marketers on the planet". How did he get there? By working smart. Get twice as much out of your day with Jason's easy system -
Learn More Here
_____________________________________________________
Kennedy could help bring Microsoft into the mobile commerce market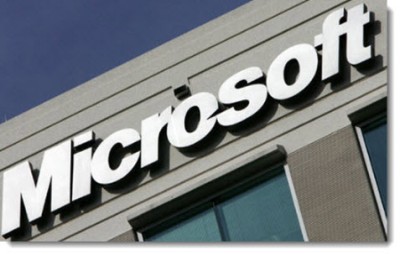 Kennedy has been involved in the developed of various mobile payment products. One of the products that he and his team at Amazon created was a digital wallet application, which could be used to make payments from a mobile device. This experience could go a long way with Microsoft, as the company has expressed interest in digital wallets in the past. A mobile wallet that is connected to the company's gaming platforms could be well received by consumers, but exactly how popular it would be is impossible to say for certain.
New projects have yet to be revealed by Microsoft
While Kennedy has become the product manager for Microsoft's mobile commerce platform, his work with the company may be completely unrelated to mobile payments. There has been no information given about the products that he will be working on, apart from the suggestion that they could change the way people buy and sell products in the real world.