Companies aim to bring mobile commerce support to Windows Phone
Microsoft and PayPal have joined together in order to promote mobile payments on Windows devices. Through this partnership, Microsoft will work to bring PayPal Here, a mobile card reader, to the Windows Phone platform, which has been without a valuable mobile payments service for some time. PayPal Here may make it easier for Windows Phone users to participate in mobile commerce, but whether or not this will be a welcome service among these consumers has yet to be seen.
Microsoft and PayPal will develop secure mobile card readers for retailers as well
Microsoft and PayPal will also be working together to develop more secure mobile card readers. These card readers will be used by small and mid-sized retailers that have an interest in engaging mobile consumers in an effective way. Mobile point-of-sale systems will enable retailers to accept payments from smartphones and other mobile devices. The card readers from Microsoft and PayPal are expected to become available later in the year and will be supported by devices that run Windows Phone 8.1.
Small businesses could engage mobile consumers more effectively through this new partnership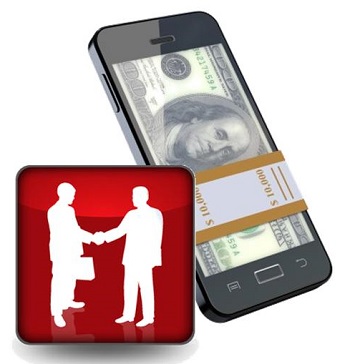 Small businesses may benefit from the partnership between Microsoft and PayPal. Small retailers have been looking for ways to engage mobile consumers in an effective manner, but have had some trouble doing so because of the complications of entering into the mobile commerce space. Companies like PayPal and Microsoft can help make this process easier, offering small businesses a chance to build a mobile audience that is interested in shopping for and purchasing products with their mobile devices.
Windows Phone will soon have a powerful mobile commerce tool
The partnership will also increase the mobile functionality of Microsoft's devices. Windows Phone users have lacked a comprehensive mobile commerce solution for years, but the demand for such a solution has been high among these consumers for some time. Now that these people will have access to a high-profile mobile payments service, time will tell whether or not Windows Phone users will become a major market segment of the overall mobile commerce industry.