Instagram is winning the mobile marketing fight
Instagram will surpass others when it comes to mobile ad revenue
Instagram may overcome both Google and Twitter when it comes to mobile marketing by 2017. According to a new report from eMarketer, the social networking company is expected to generate more than $2.81 billion in global mobile ad revenue by 2017. This is 372% higher than the $595 million that eMarketer had original estimated the company would generate this year. Both Twitter and Google may fall behind Instagram, as the social network finds more success in the mobile marketing space.
Mobile marketing is gaining prominence among retailers and social networks alike
Mobile marketing has become a very important business tool. More consumers are beginning to use their smartphones and other devices to shop for and purchase products, as well as expose themselves to new services that they may be interested in. Mobile ad displays are a powerful way to engage consumers and these ads have found a promising home on social networks, where millions of consumers are exposed to advertisements on a daily basis.
_____________________________________________________
Ad -

#1 Ways to Double Your Productivity For Life
By Jason Fladlien, referred to by many as "One of the top 5 living marketers on the planet". How did he get there? By working smart. Get twice as much out of your day with Jason's easy system -
Learn More Here
_____________________________________________________
Google and Twitter will fall behind Instagram in mobile ad revenue by 2017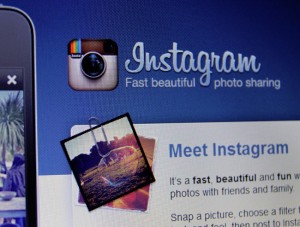 According to eMarketer, Instagram will surpass both Google and Twitter in terms of revenue generated through mobile ad displays. The other two companies currently generate more revenue than Instagram, but that will change by 2017. By that year, Google is estimated to generate $2.38 billion in mobile ad display revenue, whereas Twitter is expected to generate some $2.29 billion. As Instagram becomes more powerful in the mobile marketing space, it will account for a larger share of Facebook's overall mobile ad revenue.
Action-oriented ads are gaining momentum among businesses that want to engage mobile consumers
The growth of Instagram's mobile ad revenue may be due to the rising popularity of "action-oriented" advertisements. These ads are designed to encourage specific actions among consumers. In some cases, such ads are accompanied by "buy" buttons, which allow users to make a purchase products that they find on social networking sites. These buy buttons are proving to be an effective tool for retailers when it comes to engaging mobile consumers.
About The Author
Stephen
About Stephen: Stephen Vagus is an aggressive and ambitious writer with several years of experience in the field of journalism. Born and raised in California, Stephen has followed his journalistic passion around the world, reporting on breaking events in countries like Japan and Qatar. Stephen has an acute interest in the mobile commerce sector, as well as in marketing and mobile technology.