Increased mobile commerce expected once again this holiday season
|
This year's RhythmOne study is aligning well with other predictions with regards to purchasing with smartphones.
For the last several years, mobile commerce trends have shown that smartphone owners are using their devices to an increasing degree with each new holiday shopping season and the results of a new RhythmOne study have revealed that this year will be no exception to that rule.
The majority of holiday shoppers intend to take part in mobile shopping activities this year, said the report.
In fact, the report on the study showed that 71.5 percent of holiday shoppers intend to take part in mobile commerce in at least some levels of the shopping process from browsing through to the actual purchase. The report labeled those consumers as "mobile holiday shoppers" as they intend to go online or use a mobile app on their smartphones in order to research, find, or purchase products as gifts.
This represents the 11th annual study of this nature conducted by RhythmOne and shows the largest mobile commerce influence.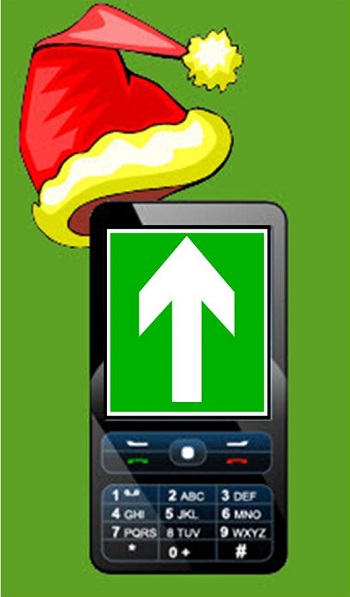 According to the authors of the report, "Among mobile holiday shoppers, 40.9 percent will use a smartphone only, 40.0 percent will use both a smartphone and a tablet, and 19.1 percent will use a tablet only to research/shop for holiday products and gifts." They also went on to underscore their discovery that throughout the holiday season, 60.4 percent of mobile shoppers between the ages of 18 and 34 years will use a smartphone as their exclusive device for shopping behaviors at this time of year.
As the company now has an 11 year history of building an understanding the holiday shopping habits of consumers, they feel quite strongly that their results provide important insight with regards to the path to purchase being taken by consumers. Marketers may be able to take advantage of this knowledge in order to best reach consumers at this busiest buying time of the year.
Another important point made by this mobile commerce research is that smartphones are being used to an increasing degree while customers are actually standing within a brick and mortar store. They are being consulted to help in decision making, to read reviews, check competitor prices and to see if coupons or other types of mobile discounts are available.