China developing a national mobile payments platform
|
China to be one of the few countries to have a unified, national payments platform
China is currently working to develop a national mobile payments platform. Once the platform is launched, China will be one of the very few countries in the world to have a unified mobile payments system. Chinese consumers have been involving themselves in mobile commerce quite heavily in recent years. As mobile devices become more common throughout the country, people are using these devices to shop online more regularly. The country's retailers have also been embracing mobile commerce in an effort to connect with a new generation of consumers.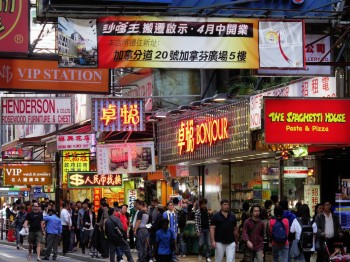 Payment platform expected to make use of NFC Technology
China's mobile commerce platform is to make use of NFC technology. The country believes that NFC has a bright future in mobile commerce because of the growing number of devices that are making use of this technology. NFC has formed the backbone of mobile commerce for some time and has been praised for its ability to transmit digital information over short distances efficiently. Unfortunately, mobile devices that do not support NFC technology are unable to use NFC-based platforms unless these platform offer support for devices that are not NFC-enabled.
Several organizations come together to help develop national payments platform for China
The China Constrction Bank, China CITIC Bank, China Everbright Bank, China UnionPay, and China Mobile have been linked to the development of the country's national payments platform. These organizations already have some experience in mobile payments and have been promoting mobile finance for some time. According to the People's Bank of China, mobile commerce is currently undergoing a standardization process wherein consumers are becoming more comfortable with purchasing products from their mobile devices.
Chinese consumers favor platforms that do not rely solely on NFC technology
Payments processed through NFC-based services represent approximately 0.8% of mobile spending throughout China. Many retailers have opted to support other mobile commerce services that do not rely entirely on NFC technology to engage consumers. Given the low availability of NFC-enabled devices, consumers have shown favor for NFC-free platforms that allow them to shop for and purchase products online.