Apple Watch user fined for distracted driving
|
The first person to receive a ticket for using the smartwatch while behind the wheel is in Quebec, Canada.
A man named Jeffrey Macesin, who lives in Quebec, Canada, has now become the first person to receive a traffic ticket for having used the Apple Watch while behind the wheel of a vehicle that was in operation.
That said, Macesin has revealed that he intends to appeal this fine as he was not using a handheld device.
The ticket was for CAD$120 (approximately US$96) and four demerit points were added to Macesin's license after he was spotted by police using his Apple Watch to change the song that was playing on his iPhone. The smartphone, itself, was in a bag, plugged into a charging cable that was also connecting the device to the radio. He explained "I have it in the bag charging while the auxiliary cable is plugged in to the radio and this controls my phone to play the music," adding that "I was changing songs with my hand on the steering wheel."
As the Apple Watch was used to change the music, a police car turned on his lights and pulled Macesin over.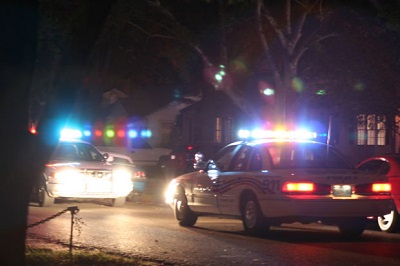 Macesin obtained his smartwatch on the first day of the device launch, April 24. He has now been prosecuted under Section 439.1 of the Quebec Highway Safety Code, which says that "no person may, while driving a road vehicle, use a hand-held device that includes a telephone function." What Macesin is now arguing is that a smartwatch is not a hand-held device. It is wearable technology. The reason is that the device was not in his hand, it was on his wrist.
Wearable technology has caused people to experience troubles behind the wheel in the past. In October 2013, a woman was famously pulled over for having been wearing smartglasses. Cecilia Abadie was driving in San Diego while wearing the Google Glass headset. That said, that situation was different from the one involving the Apple Watch in Quebec, as the law in California said that the regulation that was violated was for "driving with monitor visible to the driver," which specified the device display as opposed to the nature of the gadget.