Wearable technology is finding its groove in the United Kingdom
|
When compared to 2014, there was double the number of wearables purchased in the U.K. in 2015.
According to the data from the Mintel international market research firm, the number of wearable technology devices that were purchased in 2015 in the United Kingdom were about double the figure from 2014.
The company estimated that over a period of 12 months, people in the U.K. purchased 3 million wearables.
The wearable technology devices that were considered in these figures were smartwatches and fitness trackers. The total includes the devices purchased during the twelve months that followed September 2014. It's important to note that, despite the tremendous growth that was recorded through these figures, they didn't take into account the three months that included the holiday shopping season in 2015. Still, that period of one year still recorded a growth of 118 percent when compared to the twelve months previous to it. These figures align relatively accurately with the predictions that were made by IDC, last June.
Fitness trackers remain the most popular sub-category within the definition of wearable technology gadgets.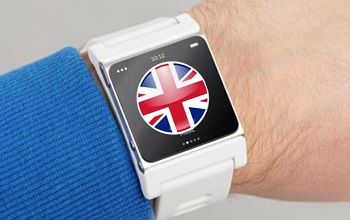 IDC pointed out that the leader among fitness tracker wearables is, by far, Fitbit. It, therefore, remains the leader in wearable tech as a whole. The share fitness trackers held of the wearables market was currently estimated to be 63 percent, after having shipped 1.9 million devices last year. Comparatively, there have been 1.1 million smartwatches shipped in the United Kingdom, representing 37 percent of the market.
When comparing these figures to the previous twelve month period, fitness trackers have seen their share shrinking. The year before the most recent results showed that fitness trackers made up 91 percent of all wearable tech sales. It was during that period that the Apple Watch was released into the U.K. market (April 2015), and a broad spectrum of different Android smartwatches also hit the shelves, such as the Moto 360 and Samsung Gear G2.
These provided consumers with more options outside of fitness trackers, allowing them to choose from among a larger range of wearable technology offerings. With more options, it's easy to understand why fitness trackers lost some of their hold on the market as a whole in the United Kingdom.