Wearable technology hackers sought by FTC
|
The Federal Trade Commission is seeking them for their broadened mobile tech unit and for the internet of things.
The FTC is responsible for the oversight of a broad range of different operations that investigate tech practices of companies, looking into issues such as data security and privacy and is now looking for hackers for areas such as wearable technology, mobile tech, and for the internet of things.
The Mobile Technology Unit (MTU) isn't anything new at the FTC, but it is seeing a sizeable expansion.
The MTU performs independent investigations into a range of different components of the mobile environment. Recently, a number of the efforts of this unit were placed in the spotlight as it worked to spread awareness of the perceived dangers between certain mobile apps and their use by young children, in addition to the types of overall risks that are connected with mobile commerce activities. The tech under the FTC's oversight is rapidly evolving and it must now keep an eye on everything from wearable technology to entire smart households.
As wearable technology and the internet of things come into play, the MTU has undergone its own evolution.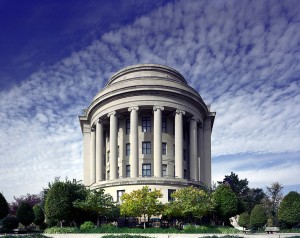 In this, the MTU is now being converted into the Office of Technology Research and Investigation (OTRI), and it will be experiencing a massive expansion of its role. It will now be overseeing wearables, smart homes, connected vehicles, mobile payment methods, and anything else that can be defined in a way that it would be categorized as a part of the internet of things.
Along with expansion, the FTC is looking to boost its staff with people who would be capable of hacking into each of those various forms of consumer technology. It is also on the lookout for a full time position that would be responsible for the coordination of all of the projects that would result from the OTRI research. There is also a two-year research fellowship being made available to recent grads with the right combination of policy and tech education.
These latest moves by the FTC are a reflection of the pace and size of the growth of wearable technology and other connected devices in homes, vehicles and on our very person.