Wearable technology isn't winning over the U.K.
|
People in the country have yet to be convinced that they will be impressed with ownership of wearables.
According to the results of a recent study, people across the United Kingdom have yet to warm to wearable technology to the point that they will believe that their lives will be changed enough by these gadgets that it will be worth actually buying them.
In fact, the research indicated that 1 in 10 consumers feel that wearables will make their daily lives more challenging.
While people in the United Kingdom have been quick to embrace many other forms of technology, as smartphones penetration is tremendous there, but wearable technology has failed to win over that population, as of yet. This is the case, regardless of the fact that some of the most beloved brands, including Apple, have launched or even rolled out their own gadgets. Moreover, people in the U.K. aren't even convinced by collaborations with some of the most prominent designers.
Only 25 percent of British people feel that their daily lives would be improved by wearable technology.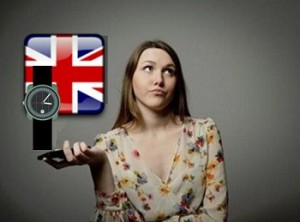 The survey was held by British Gas on behalf of Hive and it involved the participation of 2,000 people. It has arrived at the same time that the British Government revealed that it would be making investments worth several million pounds toward automatic vehicles and devices for connected homes. Clearly, the British people don't hesitate to look to the future of tech, but smartwatches simply don't appear to be on this list.
The 25 percent of people who felt that their day to day lives would be improved by wearables represented a much lower figure than those who were on board with connected home devices. A much more notable 56 percent felt that connected home devices would change their lives . Moreover, 43 percent feel that artificial intelligence would help to make their daily lives more simple. About 30 percent of people felt that driverless cars and 3D printers would enhance their everyday lives.
With the high expectations for all of these other types of tech, it is interesting that smartwatches and other types of wearable technology have not managed to show their appeal to this same population.