Wearable technology is changing the concept of fitness
|
Wearables are creating a new world of feedback and instruction that could guide users to better health.
When it comes to the latest in consumer tech, smarthphones have become exceptionally commonplace, but it is wearable technology that is currently making some big waves in revolutionizing the industry.
These little devices are especially impactful in the areas of health and fitness, for a personalized experience.
At the moment, the most common forms of wearable technology for fitness and health have to do with providing wearers with a kind of monitor so that they can track their steps, calories burned, blood pressure, heart rate, sleep quality, and a number of other factors. However, there are wearables that will soon be on their way to market shelves that will also be offering their users personalized health and fitness tips, to take the feedback that they receive a step further and to give them some direction based on their current progress.
The current form of wearable technology for fitness and health is only a jumping off point for what is coming.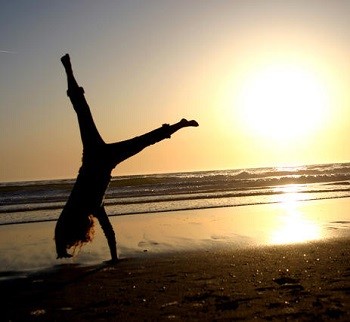 According to the University of Phoenix executive dean at the college of information systems and technology, Dennis Bonilla, who was also once the vice president at Oracle, a smartwatch and fitness band may seem to be impressive with its helpful features, at the moment, but they are nothing compared to the tech that is on its way to the wearables industry.
Bonilla explained that "The wearable technologies we're seeing on the market now are early, clunky versions of what's coming soon." He also added that "In the future, your smartwatch will instantly access your medical records, diet and training logs, then sync them with sensors in the supermarket and mll to provide real-time shopping and health advice."
He discussed what we could expect from wearables such as smart shoes and smart clothing that could tell us how to walk and run with correct form to keep backs and knees from injury, when to hydrate, and will remind us to straighten up our posture. Smart bandages will even be able to warn diabetics about low blood sugar.
The wearable technology future is speeding toward the industry at an exceptionally rapid rate with an increasing number of the next gen of gadgets already starting to be unveiled and even become available for purchase.