Technology news from LG brings a flexible OLED panel to life
|
The company has been working on a tech that will allow an 18 inch panel to be rolled into a 3cm tube.
LG, the electronics giant, has just confirmed the technology news that had only been rumors until now, that it has been working on the creation of panels that are paper thin and that can be rolled up into a tube as small as 3 cm (just over an inch).
The company has already unveiled a flexible OLED screen that is 18 inches with a 1,200 by 800 resolution.
According to the technology news release issued by LG, the OLED panel employs a "high molecular substance-based polyimide film." This is a step away from plastic, which is the current standard. It also gave the ability to make the panels considerable thinner and provided a 30R curvature radius, so that it would be considerably easier to bend than the current materials that are standard.
The company also expanded on this technology news with another display, this time a transparent OLED.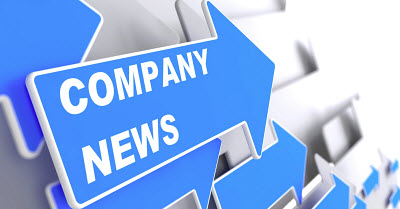 The new LG transparent OLED display features a transmittance of 30 percent. The transmittance makes reference to the amount of light that can pass through a screen, with a current standard transmittance of around 10 percent on the TV displays that are currently on the market.
According to the senior vice president of LG, who is also the head of its research and development center, In-Byung Kang, "LG Display pioneered the OLED TV market and is now leading the next-generation applied OLED technology."
He went on to state in the company's technology news release, that LG Electronics is confident that within a span of 3 years from now, they will have completed the successful development of what he called an "an Ultra HD flexible and transparent OLED panel," that will be greater than 60 inches and that will have a transmittance that is better than 40 percent. He also stated that the curvature radius of this device for the near future will be 100R. The outcome, according to In-Byung Kang, will be that this will help the company in "leading the future display market."