Tumblr brings a new feature to its mobile app that may be welcomed by its users
Prominent social media network Tumblr is introducing a new feature into its mobile app. The company has been showing some interest in mobile commerce in recent months, but has not yet made an official entry into this sector. The new feature for the mobile app may change that, to some extent, as it will allow mobile users the ability to purchase products from affiliated organizations.
New feature will allow users to shop for products online by clicking buttons supported by retail sites
The Tumblr app will now support Buy, Pledge, and Get Involved buttons, which will be shown when a user links to certain sites, such as Etsy and Artsy. These buttons provide users with a way to look at products offered on these sites and, if interested, purchase these products. The buttons are also used to link to sites like Kickstarter, which offer a chance to fund projects that consumers may find interesting. These projects can range from game development and comics to clean energy.
New feature is only available for Tumblr's mobile application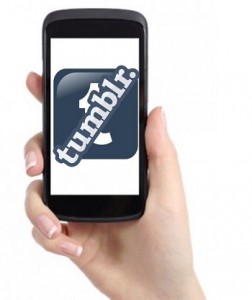 Currently, Tumblr's new buttons are only available for its mobile application. The company has been testing the buttons since December of last year and claims to have seen a significant amount of interest from app users. The company has not yet announced plans to expand the buttons to its web users, but that could change in the coming months, depending on the success of the latest testing phase. Tumblr has not confirmed which companies it has partnered with for the new initiative.
Social media companies are becoming more involved in the mobile commerce space
Mobile commerce has become a powerful force in the social media space. Several companies are taking steps to make it possible for their users to shop for and purchase products on their social media platforms. This has lead to the rise of social commerce, and social media companies are beginning to play a larger role in the retail space than they already did.