Amazon thinks mobile apps should be sold through a Prime model
|
The online marketplace's own Appstore may not yet have the same number of offerings as Google Play, but it is growing.
Amazon may not yet have the same number or quality of mobile apps that are available through the Google Play store, but it hasn't given up on being able to become an important competitor in the application marketplace.
It could begin offering a service called Amazon Unlocked, which would be built on a Prime-like model.
The idea behind the Amazon Unlocked service would be that consumers would be able to subscribe with a monthly fee and would be able to gain access to a range of different premium paid mobile apps, without any additional cost. Moreover, what may make this offer even more appealing to many consumers is that many in-app purchases would also be included with a monthly subscription to the service. This, according to a report from TechCrunch. This style of service would help users to enjoy the experience they want through their various applications, without racking up a tremendous bill in the process.
The new mobile apps service would also likely be a way for Amazon to push its Fire smartphones.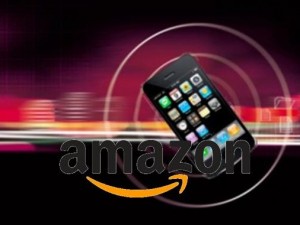 The TechCrunch report also pointed out a number of other components of the Amazon Unlocked service, which it claims to have seen in the form of slides. For example, beyond included premium apps and included in-app purchases, there were also some large names that were dropped. Among them were Monument Valley and Sonic Dash, which are clearly major titles in the Amazon mobile application arsenal.
That said, at that time, there was no mention made with regards to when the Amazon Unlocked service might begin to become available, nor was any specific subscription price or even a range of prices offered. Moreover, there has yet to be any official confirmation made to the report that was made on this service. That said, as soon as word does arrive, it is certain that this will send the users of mobile devices in droves over to the Amazon app library.
The focus of this mobile apps service, according to the report, will be on simplicity. The goal will be to eliminate the sensation of being overwhelmed by choices and prices with regards to their application selection and usage.