Study shows that Apple Pay continues to struggle to find a foothold with consumers
Relatively few people are using Apple's new mobile payments service, called Apple Pay, according to a new study from Trustev. Apple released its mobile payments service earlier this year, with the backing of several large retailers and banks. In the United States, the service has struggled to find a foothold among consumers, as they appear to favor other payment services that were also recently released in the country. As a market, mobile payments continues to grow in the U.S., with more consumers favoring paying for products with their smartphones and tablets.
Digital wallets are gaining popularity among consumers
Many mobile payment services operate in the same manner, serving as a form of digital wallet that can store information from consumers and retailers. Digital wallets have become very attractive to consumers because they provide a convenient way to purchase products. A growing number of retailers are beginning to support mobile payments in their physical stores and these digital wallets are becoming quite important to consumers.
20% of iOS users are making use of Apple Pay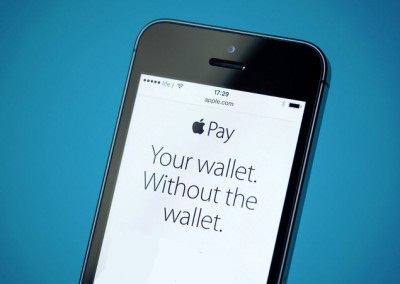 According to the study from Trustev, only 20% of people participating in mobile payments in the United States are using Apple Pay. Of those using Apple Pay, 56% have reported that they have used the service once during a typical week. Another 15.3% say they have never used it during their week. While few people may be using Apple Pay, fewer are using other services provided by Google and Samsung. All of these services have been competing for the attention of consumers, but they have struggled to find a foothold with mobile shoppers.
Apple Pay may continue to struggle to find support among consumers
One of the challenges that Apple Pay faces is that it is only available to a very small portion of society. The service can only be used by those with the latest iPhones. While the device has proven to be quite popular among Apple fans, relatively few people have the latest edition of the company's flagship smartphone.