These applications allow parents to see how their kids are using their devices, and can even remotely shut them off.
In South Korea, mobile apps that allow parents to be able to monitor their children have been growing in popularity and one in particular, "Smart Sheriff" has been standing out among the rest as it provides parents with the ability to watch their child's smartphone activity, shut down applications, or turn off the entire device.
This app was created with funding from the South Korean government in order to let parents block pornography.
This app was meant to give parents control over the offensive content that their kids will be able to view online. That said, the features expand well beyond that and parents have taken notice. Smart Sheriff is one of at least 15 mobile apps that are available in that market to let parents monitor the smartphone use of their kids.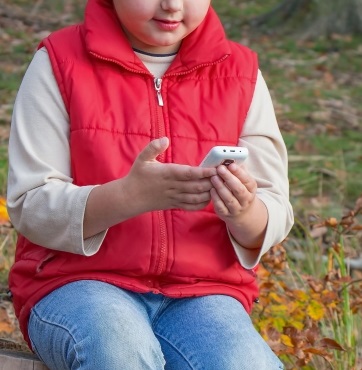 They reveal how long the mobile devices are being used, how often apps are being used, and which websites are accessed. Some of these applications will even tell parents where a child is located using the device GPS. In fact, some apps will send an alert to parents if certain specific keywords are searched for, such as "suicide", "bully", or "pregnancy". An alert may also be sent if the child sends or receives a message that contain those terms.
So far, these mobile apps have been downloaded nearly half a million times (about 480,000) in South Korea.
These app download stats are only likely to rise. The Korea Communications Commission in the country decided, last month, that telecom companies and parents will be required to install Smart Sheriff or another one of these monitoring apps on the smartphones of anyone under the age of 18 years. The commission is the regulator for the entire telecommunications industry in the country.
This requirement will not apply to old smartphones that are already carried by people under the age of 18, but the majority of schools have sent out letters to parents, regardless, encouraging them to obtain and install this type of mobile apps to help to keep their kids safe.