External battery for iPhone and other Apple devices is now a virtual necessity
|
The broad range of gadgets from the manufacturer has ensured a never ending need for more power.
The release of the Apple Watch on Friday was only the latest edition to the family of gadgets being sold by that technology giant, and the more of them people own, the greater the need for an external battery for iPhone, iPad, iPod the Watch, and even the MacBook.
These devices have considerable battery life, but that depends on the user's ability to remember to charge.
When it was just about the smartphone, itself , an external battery for iPhone is useful and it can help a user through some tight situations if the usage of the phone was very high or if they forgot to plug the device in overnight (or during a power failure, for that matter). However, with all of the additional gadgets combined, portable cell phone chargers aren't just for smartphones, anymore. They are needed for all of the various screens that we use in our day to day lives, which, to an increasing extent, will be including smartwatches, too.
This means that having an external battery for iPhone, tablet, smartwatch, and laptop charging can be a lifesaver.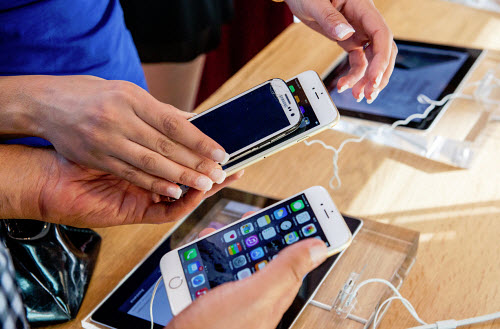 As our dependence on these devices grow, and as we use a growing number of them on a steady basis, portable cell phone chargers are becoming as commonplace as the smartphones, themselves. This is because we use these gadgets to such an extent that it becomes virtually impossible to have to wait a half hour, an hour, or more, to have the opportunity to plug into a wall socket for the length of time that it takes to recharge.
With an iPhone external battery pack, it means that the device can be charged as though it were plugged into a wall, but it can be done while on the go. This means that a smartphone, smartwatch, or other gadget can be plugged in while in your pocket, in your purse or bag, or even in your hand, and can rebuild its power.
It is also important to make sure that the external battery for iPhone and device charging that is selected is large enough to actually provide all the juice that is needed to keep those gadgets going. Those little lipstick-shaped chargers may be great for an MP3 player emergency, but when it comes to the rest of your i-devices, look for good quality 10000mah portable cell phone chargers to know you'll always have all the power you need.