The quick response codes will be based on the SAP Mobile Inventory Management system.
Zaporizhstal Integrated Iron and Steel Works has now announced that it will be among the first iron and steel plants in Ukraine to introduce a new system using QR codes for finished products that is based on the SAP Mobile Inventory Management system.
The system allows for the automatic operation of inventory procedures as well as the shipment of finished goods.
Among the steps that are going to be taken in order to be able to implement the automated SAP process management system is the use of QR codes in an overall finished product system that has been based SAP IM. Zaporizhstal specialists have been working on creating the new product labeling process that uses the quick response codes, for the last three months. This will allow the finished products to have labels that are readable using scanning devices.
The system will allow for the better and easier decision making in technical areas, particularly in terms of the data tracking within the Zaporizhstal information database. There the information can be used for more effective and efficient order filling.
The belief is that the QR codes will simplify, automate, and improve the overall inventory and order filling process.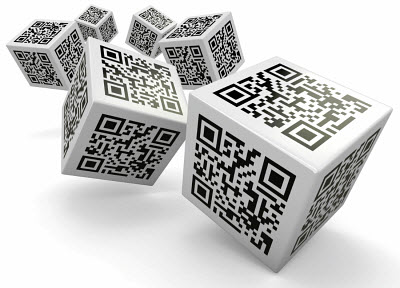 According to the Zaporizhstal financial director, Ruslan Bozhko, one of the components in the company's overall efforts to enhance production efficiency has been to upgrade the infrastructural elements, as well as the actual industrial process, itself. He said that the "QR-coding system facilitates supply logistics for our employees and consumers. The system like this was introduced for the first time on iron and steel plant in Ukraine. I'm sure that our system will become a standard for other enterprises during introduction."
Bozhko also explained that the new system using QR codes will help to reduce the inventory tracking and management time by 60 percent. At the same time it is expected that this will considerably reduce the possibility and level of theft that the company has been experiencing. Moreover, it will provide an overall simplification of processes that will then be able to be accomplished at a much faster rate. This system will speed up the completion of operator tasks within the warehouse for finished products and will greatly improve the accuracy and speed of record keeping.