LevelUp begins incorporating iBeacon into its overarching mobile commerce platform
LevelUp, a mobile payments firm that leverages QR codes as a powerful commerce tool, has announced that it has begun integrating Apple's iBeacon into its platform. The iBeacon is gaining ground as a mobile commerce tool because it serves as a sort of alternative to NFC and similar technologies. The iBeacon utilizes Bluetooth technology to alert consumers of special deals being offered by retailers as soon as they enter a physical store. The service can also be used for a wide range of marketing and commerce initiatives.
LevelUp finds success through its use of Apple's iBeacon
LevelUp added support for the iBeacon to its platform last month, but has only begun promoting this technology aggressively recently. During the initial testing of the iBeacon, retailers using the technology alongside the LevelUp platform reported a 22% increase in consumer spending. LevelUp notes that the transactions coming from its "lapsed" user base increased by an average of 63%. The introduction of the iBeacon technology into LevelUp's platform has been well received among those that are using the platform.
The iBeacon could soon become one of the strongest mobile commerce tools available to businesses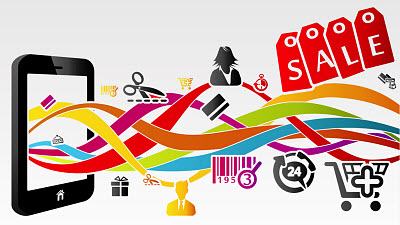 The iBeacon allows retailers to instantaneously engage thousands of consumers in a single store with special offers. The technology can easily notify consumers of when a loyalty reward is available to them and those using the iBeacon can access these rewards quite easily. The technology is meant to add more convenience to mobile commerce while offering those using it a better way to engage consumers in an effective manner. The iBeacon currently serves as one of Apple's most promising mobile commerce tools, but the technology itself has yet to see extensive use in the retail sector.
iBeacon allows businesses to keep track of consumer behavior and adapt accordingly
Beyond providing some convenience to consumers interested in mobile payments, the iBeacon also allows businesses to keep track of information concerning consumer behavior. This information can be used for marketing purposes or help retailers better cater to consumers that are becoming quite reliant on mobile technology.