Canada may soon become a prominent mobile payments market
Mobile payments may reach a tipping point in Canada, according to a report from professional services firm Deloitte. The report notes that more Canadians are beginning to use their mobile devices to pay for products. This may not be surprising, as many consumers have begun to use these devices in every aspect of their daily lives. Smartphones and tablets are used for social and entertainment purposes, but are also attracting attention as alternatives to traditional physical wallets.
Report shows that more businesses are beginning to support mobile commerce
The report predicts that 2015 will be the year when mobile payments begins t see widespread support in Canada. Retailers, banks, and telecommunications companies are beginning to adopt mobile technology at a rapid pace, allowing more consumers to take advantage of mobile services. The retail space, in particular, has shown a strong interest in mobile commerce because of the large number of mobile consumers that flocked to retail sites during the last holiday shopping season.
NFC technology is becoming more prolific in Canada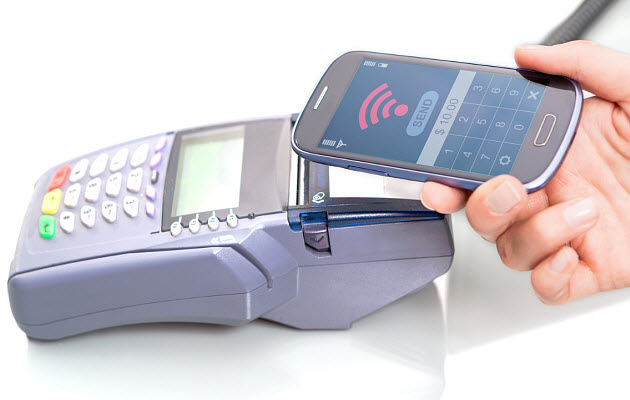 The report notes that the number of NFC-enabled mobile devices is growing throughout the country. As these devices become more available, a larger number of people are gaining the ability to participate in mobile commerce. NFC technology has made up the majority of the mobile commerce infrastructure for years, but this technology has only recently begun to receive the support of the retail and financial services industries. The report shows that a growing number of retailers are beginning to acquire NFC-enabled point-of-sale systems in order to accept mobile payments more effectively.
Mobile commerce is growing, but cannot yet be considered a mainstream success
While mobile payments are gaining momentum in Canada, this sector is not yet mainstream. Consumers continued to favor traditional forms of commerce when doing business with retailers, seeing little benefit in the availability of mobile wallets and other such services. The primary benefit of mobile commerce, however, may be convenience, as it can allow consumers to purchase products relatively quickly and with little trouble.