Tablets are winning the mobile commerce race
|
Report highlights changes in consumer behavior
A new report from BI Intelligence highlights the changes in consumer behavior between those that use tablets and those that use smartphones. Behavior between these two demographics has been fragmenting for some time, with tablets users treating their devices more like traditional computers and smartphone users treating their devices like social media tools and portable gaming platforms. The differentiation between smartphone and tablet users has been modest, except in the retail sector where mobile consumers have become enamored with mobile commerce.
Tablets are favored shopping platforms
According to the report from BI Intelligence, consumers are beginning to favor tablets when it comes to mobile shopping. Many favor these devices because they provide a more enjoyable shopping experience. The larger screens of tablets allow consumers to better navigate retail sites and find the products they are interested in. The report also shows that tablets are becoming quite popular research tools for consumers that like to compare products.
Consumers spend more through tablets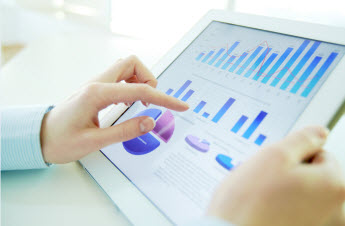 Tablet users prefer to spend money at night, according to the report. Tablets allow for a shopping experience that is similar to what can be found on a traditional computer. This makes it easier for consumers to do their shopping from home, thus making them more comfortable with parting with their money. Smartphones are still quite popular when it comes to mobile commerce, but these devices are primarily used in physical stores rather than for home shopping.
Retailers work to engage tablet consumers more directly
Retailers are beginning to take note of the growing favor that consumers are showing for tablet devices. As such, the report notes that many retailers have begun tweaking their websites to be more accommodating the tablet users. Making a shopping experience more enjoyable specifically for tablet users may alienate smartphone users who still represent a significant portion of the mobile commerce market.