Snapchat may be looking to break into mobile payments
|
Popular app files two trademarks that could dictate its future
Massively popular mobile photo-sharing application Snapchat may be looking to solidify its future as a relevant application by embracing mobile payments. The app has become widely popular among a large demographic, but its uses are somewhat limited. It exists as a photo and video-sharing platform, through which users can share snippets of their lives with those on their contact lists. Typically, the pictures and videos shared through the app have a very short lifespan, with some lasting only seconds before being lost forever.
Trademarks highlight mobile commerce services
Snapchat has filed two trademarks that highlight its interest in the field of mobile commerce. The trademarks suggest that the company is interested in accepting, processing, and transferring payments among its users. One of the trademarks refers to computer application software that is responsible for handling electronic payments. The trademark suggests that this software can be downloaded from a global network, allowing it to be accessed by potentially millions of users. The second trademark filed by Snapchat involves the electronic transfer of money to others. This would involve the transfer of funds from various sources, including mobile devices.
_____________________________________________________
Ad -

#1 Ways to Double Your Productivity For Life
By Jason Fladlien, referred to by many as "One of the top 5 living marketers on the planet". How did he get there? By working smart. Get twice as much out of your day with Jason's easy system -
Learn More Here
_____________________________________________________
Snapchat may be able to find enduring success by engaging in mobile commerce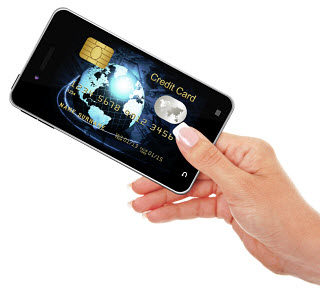 Snapchat has not yet revealed how it intends to implement these new trademarks, but a focus on mobile commerce could help the company establish lasting relevance among its users. Snapchat is not the first photo-sharing application and it will not be the last. Many of its predecessors have faded into obscurity because they had little in the way of versatility. Apps that offer more than just a single, relatively simple feature have the potential to remain relevant among consumers that are generally quite fickle about the apps that they use.
Snapchat has limited experience in mobile payments
The demand for mobile commerce is on the rise. Consumers want to make use of new services that allow them to manage, transfer, and use their funds at their discretion. Snapchat may not have extensive experience with mobile commerce, but it does have access to a massive consumer base that may respond well to whatever efforts it ends up making in the mobile payments field.