Smartwatch display from LG will be "always-on"
|
This suggests that the Android based wearable technology may have overcome the battery life issue.
LG has now released a teaser page for its smartwatch based on the Android Wear operating system by Google for wearable technology, which has shown that the manufacturer is now able to provide an "always-on" mobile device display.
The G Watch teaser has provided a surprising amount of insight about what the gadget has to offer.
This one point about the display will set the LG smartwatch apart from the latest Galaxy Gear mobile devices. Samsung's wearable technology devices keep the displays turned off until the wrist is flicked upward. That said, while LG has given that much information about its upcoming wearables, it has not explained exactly how it will be able to accomplish this screen that is always on. That said, there are two primary possibilities that have been identified.
There are some other always on smartwatch gadgets that have already hit the market.
One was seen in the SmartWatch 2 from Sony ,which uses an LCD screen that is "transreflective". While the color display in those wearables can last for days on a single charge, when it is not actively being used, it switches into grayscale mode in order to help to conserve power.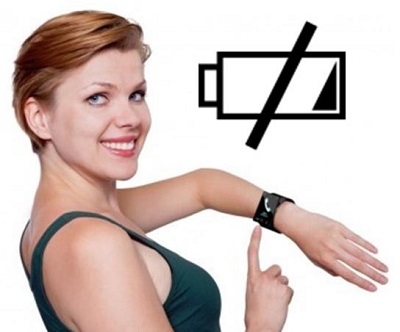 _____________________________________________________
Ad -

#1 Ways to Double Your Productivity For Life
By Jason Fladlien, referred to by many as "One of the top 5 living marketers on the planet". How did he get there? By working smart. Get twice as much out of your day with Jason's easy system -
Learn More Here
_____________________________________________________
The other possibility could be similar to the Mirasol display technology from Qualcomm, which allows the display to remain in full color for days at a time when starting at a full charge. Though this technology has yet to make its way into a mass market product, the company has been selling the Toq experimental watch product that uses that type of display.
Other details have also been released by LG, such as the fact that it will be available in "champagne gold" with a white strap, or in black with a black strap. These gadgets will be both dust and water resistant to help to ensure a longer lifespan.
That said, it is the power efficiency that is drawing the largest amount of attention to this smartwatch, as this is one of the issues that is causing the greatest struggles in the development of mobile devices in this category.