Smartwatch from ASUS based on Android Wear could be here next Wednesday
|
The brand could be bringing its wearable technology offering to its launch on September 3.
For consumers who have been holding off when it comes to buying a smartwatch, because they have been wanting wearables that come with a lower price tag, there could be some good technology news on the way, as it is believed that ASUS will be launching just such a product on September 3.
This will mean that the wearable technology device will be seen for the first time in Berlin at the IFA conference.
Speculations are saying that this smartwatch will be based on Android Wear and it will be cheaper than other rival wearables. There have been small hints released about the device over official channels. For example, the Twitter page from ASUS has shown a picture of the device which was primarily black with what looks to be a square watch face that has been rounded off. The image was accompanied by a Khalil Gibran quote, which said that "Time has been transformed, and we have changed." Above the quote were the words "@IFA Berlin Sept 3, 2014.", which is a rather clear indication that the launch is on its way.
This is being interpreted as all but an official confirmation of the upcoming launch of the ASUS smartwatch.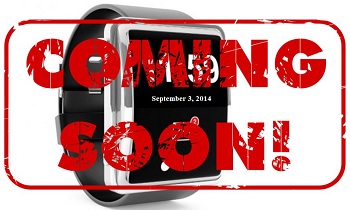 It also aligns quite well with the previous statement that the brand had made by CEO Jerry Shen at an investors' conference, when he said that the wearable device would be ready for the IFA event. At that time, he also stated that the offering from ASUS would not only be better looking than those that were available from the competition, but it would also be cheaper. Beyond that, there has not been anything even close to official that has been revealed.
There are already two wearable technology watches that are available and that are based on the Android Wear operating system from Google: Gear Live, from Samsung, and the G Watch, from LG. Their prices are $199 and $229, respectively and they are both designed with square faces. It is expected that Motorola will be releasing its own Moto 360 in September, based on that operating system, but with a round face. The price tag for that mobile device is rumored to be around $250.
It is unclear exactly how much cheaper ASUS plans to make its own smartwatch. Moreover, it has yet to be revealed exactly why that item will be more inexpensive, and if it will mean that the user will need to choose between price and features.