Samsung acquires mobile payments firm LoopPay
|
Samsung has confirmed that it will be acquiring LoopPay
Samsung has announced that it will, indeed, be acquiring mobile payments technology firm LoopPay. Rumors concerning this acquisition have been circulating for some time, bolsters by Samsung's growing interest in mobile payments. The acquisition is expected to help Samsung better compete in the mobile commerce space, which has become filled with companies that are seeking to gain the favor of mobile consumers throughout the world. The acquisition may also hint at Samsung's future efforts in the mobile commerce space.
Firm develops technology that can turn conventional point-of-sale systems into mobile payments terminals
LoopPay develops technology that is capable of giving 90% of conventional point-of-sale systems the ability to accept mobile payments. This technology has become quite valuable, as more retailers are looking to accept mobile transactions in their physical stores. Many of Samsung's most recent devices are able to conduct mobile transactions, but relatively few retailers support these payments physically. That is changing as mobile commerce continues to prove that it is a powerful force, pressuring more retailers to embrace mobile point-of-sale systems.
Samsung may be developing its own mobile payments system in order to compete with other companies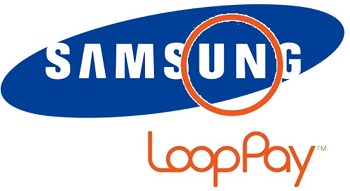 Samsung is rumored to be developing its own mobile payments platform, called Samsung Pay. This platform is likely to be based off technology developed by LoopPay. This technology would be used by retail partners in order to accept mobile payments through the new service. Samsung has not yet revealed details concerning this potential platform or whether or not it will be working with retailers to launch a new mobile payments service.
Competition may be difficult, as other companies have a well established place in the mobile commerce field
Samsung has been relatively slow to enter into the mobile commerce field on its own. The company is currently set to compete with others, such as Apple and Google, in order to gain the favor of mobile consumers. Competition is likely to be fierce, as both Apple and Google already have a well established presence in the mobile payments space.