Public charging stations could cause smartphone security breach
|
Security experts claim that plugging your mobile device into a public charging station could lead to a cyber attack.
Mobile users who are concerned about smartphone security might want to think twice before they plug their mobile device into a public computer or charging station. According to security experts from Kasperksy Lab, these practices could lead to hackers stealing personal data.
Computers communicate and share information.
Most smartphone or tablet users wouldn't give plugging their mobile device into a free public charging station a second thought.
However, what some users don't realize is that every time they plug in their phone, data is transferred between their smartphone and the charger or computer. As soon as the connection is made, information is shared claims Kaspersky Lab researchers.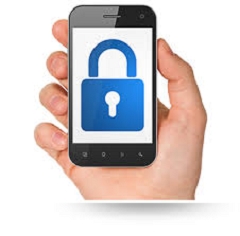 The amount of data that is shared between devices varies depending on the manufacturer. For instance, data that may be shared includes: the name of the device, the model and manufacturer, firmware information, serial number, and even its electronic chip ID.
That being said, all devices will transfer the same basic information: device manufacturer, device name and serial number. Unfortunately, this is enough information for a hacker to breach a person's smartphone security, break into their device and steal personal information, according to the researchers.
Improving smartphone security will help to reduce the risk of cyber attacks.
The sad truth in regard to smartphone cyber attacks via public charging methods is that the hacker doesn't actually need to be an expert to corrupt a device.
Alexey Komarov, a Kaspersky Lab researcher, explained that "if you're a regular user you can be tracked through your device IDs; your phone could be silently packed with anything from adware to ransomware." Komarov added that "you don't even have to be highly-skilled in order to perform such attacks, all the information you need can easily be found on the Internet."
While a disturbing thought, there are a few things mobile users can do to improve their smartphone security such as:
• Use only trusted computers and USB charging points when charging a device
• Purchase a personal external battery charger for charging a device when on-the-go
• Secure the phone with a password or fingerprint scanner.
• Never unlock the phone while it's charging
• Install an antivirus app that is able to detect malware
• Protect data with encryption technologies