Personalized mobile shopping app launched by Under Armour
|
UA Shop will provide consumers with a personalized mobile shopping experience.
Popular sports apparel maker Under Armour has announced the launch of its first mobile shopping app, which has been built on the Under Armour Connected Fitness platform and designed to improve and personalize the consumer shopping experience. Called UA Shop, the mobile commerce app will tie into the company's digital fitness apps, integrating data from the brand's fitness platform, which includes its own apps and websites that track diet, exercise, sleep and other activities related to health and fitness, reported The Baltimore Sun.
The UA Shop application will provide product recommendations based on fitness tracking data.
According to Under Armour, the digital fitness data will allow for UA Shop to create a personalized shopping experience for every consumer that is based on his or her previous purchase history, workout history and athlete inspiration.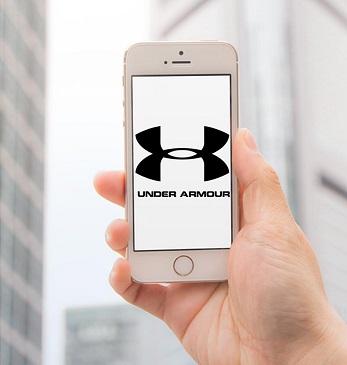 The app will recommend products based on the individual user's specific fitness tracking data. For instance, a consumer who lives in a cooler climate and who enjoys hiking may be recommended products such as an Armour outerwear or baselayer. On the other hand, a consumer in a warmer climate who has recorded several runs via the MapMyRun app may be provided with running footwear or UA CoolSwitch apparel options.
Under Armour's mobile shopping app is one-of-a-kind.
According to the company, its UA Shop retail app is the only one on the market directly connected to the health and fitness data of over 170 million digital fitness members.
Under Armour's senior vice president of revenue, Jason LaRose, said in a press release that "UA Shop is the next step in our connected fitness evolution as Under Armour becomes a true Math House." LaRose added that "This app was created to maximize our digital platform and complement our existing in-store experiences by bringing consumers a way to find the products they want, when they want it."
Presently, the mobile shopping app is available exclusively to iOS users and can be downloaded from the Apple App Store. That being said, the company has said that UA Shop will also become available to Android users and should be heading to the Google Play store soon.