Tesco launches mobile commerce app for Google Glass
|
The wearable technology now has a new shopping app that is to be "the beginning of the journey" for the chain.
Tesco, the British supermarket chain, has now launched a brand new mobile commerce app, but it isn't the typical shopping or informational app for smartphone users, as it has been designed for Google Glass.
The goal of this m-commerce application is to make it faster and easier for consumers to shop online.
Google Glass users can download the Tesco mobile commerce app for free. It is voice controlled so that the user needs only speak the commands in order to search through the database of products at the supermarket. An example of the phrases that can be used is "OK Glass, find a product: milk". Equally, users of the wearable technology can scan the item barcodes when they are in store or if they are in their own pantry and wish to re-purchase what they already have.
The mobile commerce app also allows the user to browse for items that they can add to their basket, as well.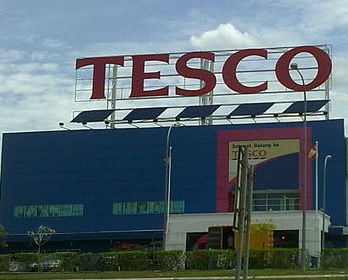 That said, when they want to actually check out, they will need to use the regular smartphone based m-commerce app. The intentions to create the Google Glass based application was first announced in June 2014. At that time, it was still a prototype.
According to Pablo Coberly at Tesco, at the time of that first announcement, "We thought about how our colleagues might be able to use Glass to check stock hands-free, or how our customers might be able to add a product to their grocery delivery basket while making a cup of tea." He also added that arriving at that phase along the way has brought about new concepts with regards to user interactions, including "user interface elements, new gestures, and input mechanisms."
Clearly, Tesco came a long way since that time, as they have now launched the Google Glass mobile commerce experience. Coberly recently blogged on the subject, singing the praises of the SDK for the wearables, and applauding the Glass team at Google for the support and experience that they provide.