Nortek QR codes added to assist contractors
|
The company is aiming to use quick response codes to make tech data easier to obtain.
Nortek Global HVAC recently announced that it would be adding QR codes to its product labels in order to make it easier for contractors to be able to obtain the tech literature for a specific piece of equipment.
The goal of using these barcodes in this way is to make troubleshooting faster and easier for service contractors.
The new label with the QR codes links the contractor directly to the tech literature specific to the product in question. In order to use the quick response codes, the contractor must simply use a smartphone to scan the barcode printed on the equipment's label. The smartphone is directed to the Nortek website, where a page will be displayed with the information about that specific equipment model. Among the types of information that are available to the contractor are the installation instructions, lists of replacement parts, charging charts, wiring diagrams, and other important and practical troubleshooting information.
In this way, contractors can scan QR codes and rapidly obtain information instead of needing to phone the company.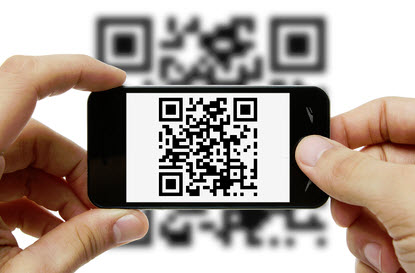 According to the Nortek Global HVAC director of warranty and technical services, Matt Lattanzi, "Contractors call us for technical help and many times the answers are in the literature." Lattanzi also added that "Having a way to quickly scan a code on the product and find the necessary documents can reduce lost time on the job and help ensure the equipment is installed and/or serviced correctly."
By using the QRcode, a number of slower steps can be skipped so the contractor can complete his or her work with greater effectiveness and efficiency. Moreover, beyond the implementation of the barcodes on the product labels, Nortek has also gone to the extent of providing contractors with support through an iPad app for in-home sales, weekly video tips, mobile load calculation tools, as well as support for using and managing a Facebook business page.
The QR codes were implemented by Nortek on its labels for split-system air conditioners, but it intends to add the barcodes to additional products in the future.