Nokia smartphones and tablets to make a comeback
|
The Nokia brand is being revived under a new licensing agreement.
The Finish-based multinational communications and information technology company has announced that it will be making a comeback in the mobile industry and will be licensing its brand and intellectual property to HMD global, a newly established company that will produce and sell a portfolio of Andoird-powered Nokia smartphones, feature-phones and tablets.
Feature-phones will be one of the main focuses.
HMD Global – also a company based out of Finland and led by ex-Nokia veteran Arto Nummela – made a conditional agreement with Microsoft to acquire the rights to make and sell Nokia branded mobile devices.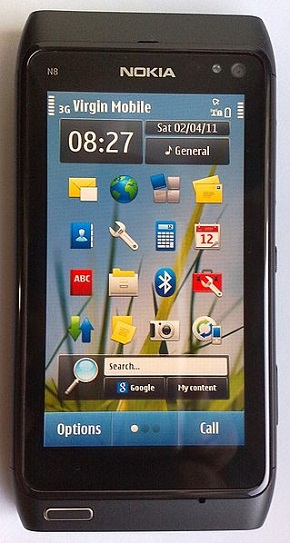 The major focus of HMD Global will be on feature-phones; the mobile device with which Nokia Technologies has had the greatest amount of success. The agreement that Nokia has made with HMD will give the company all of Nokia's branding and cellular patents and, in return, Nokia will receive royalty payments from HMD for the sales of the devices, which will cover both brand and intellectual property rights. This agreement will last for ten years.
Once the transaction is completed, which is expected to occur in late June, Nummela will become the CEO.
HMD plans to invest over $500 million to support the global marketing of Nokia smartphones and other mobile devices.
This large investment, which is planned to take place over the next three years, will be paid for by the new business's investors and profits.
Commenting on the new agreement, Nokia Technologies President Ramzi Haidamus said that it marks the start "of an exciting new chapter for the Nokia brand in an industry where Nokia remains a truly iconic name." He added that "Instead of Nokia returning to manufacturing mobile phones itself, HMD plans to produce mobile phones and tablets that can leverage and grow the value of the Nokia brand in global markets."
In addition to its new deal with HMD Global, the remainder of Nokia's business has been purchased by FIH Mobile ltd., a subsidiary of Foxconn Technology Group. FIH reportedly purchased Nokia's former feature-phone business from Microsoft for $350 million and will take over its manufacturing facility in Vietnam.
FIH and HMD have already formed a collaborative agreement designed "to support the building of a global business for Nokia-branded mobile phones and tablets," reported The Verge.
Presently, no information has been released in regard to when consumers can expect the new Nokia smartphones, feature-phones and tablets to hit the market.