Nokia is headed back into the mobile market
|
The company is seeking a new hardware partner to have a device to offer by the end of next year.
Nokia, the company that had sold its phone business in April 2014 to Microsoft, has now announced that it will be moving back into the mobile market, once more, and that it will have a new device available for purchase before two years have passed.
By late last year, it hopes to have found a new hardware partner and will be selling a device.
The company initially left the mobile market when its sales had continued a decline over several years. Microsoft now sells its range of smartphones and tablets that boast the Lumia brand. In November 2014, the company launched a tablet that is based on the Android operating system, called the Nokia N1. It used the tech, design, and logo of Nokia under license. That said, the manufacturing, distribution, marketing, and tech support were provided by Foxconn.
Now the company has announced that it is going to take a similar step into the mobile market for smartphones.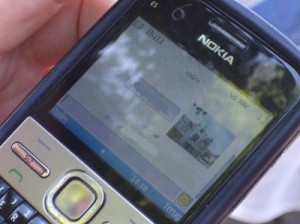 It is currently looking for a smartphone partner that will handle all of the manufacturing, distribution, marketing and customer support for its smartphone business. According to a Nokia Technologies spokesperson, Robert Morlino, "If and when we find a world-class partner who can take on those responsibilities, we would work closely with them to guide the design and technology differentiation, as we did with the Nokia N1 Android tablet."
Morlino pointed out that it is only in this way that the "bar would be met for a mobile device" that they would feel is up to the standard of the company's brand, and that consumers would be happy to purchase and use.
Nokia also explained that a smartphone would become available no earlier than in the fourth quarter of next year, when the company would be able to sell a Nokia smartphone under that brand name, again, because the agreement with Microsoft will no longer prohibit it from doing so.
This announcement followed only one month after Rajeev Suri, the CEO of Nokia, announced that the company was seeking suitable partners to re-enter the smartphone branch of the mobile market.