Mobile wallet startup gets a financial boost from Alibaba
|
Paytm has received investment funds from the commerce giant, solidifying its position in India.
Alibaba Group Holding Ltd. has recently announced that it has made an investment into the company behind the Paytm mobile wallet in India, a startup called One97 Communications.
The Chinese online shopping giant revealed this news in a press release issued at the close of September.
The company has chosen to invest in the mobile wallet and online shopping site, sending Alibaba even further into the world of mobile payments. In India, this will also help the company to enhance its competitive position when compared to its rival, Snapdeal. One of its affiliates, Ant Financial Services Group, also made an investment into Paytm, back in February. It will also be joining into this most recent round of investments, said the press release on the matter. The funds will be used by Paytm in order to be able to boost its business and to place a focus on its technology, marketing and talent.
The specific terms of the agreement with regards to the mobile wallet investment have not yet been released.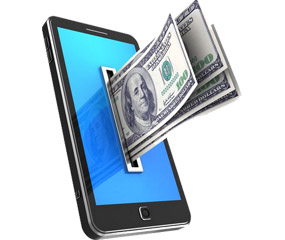 That said, it is known that Alibaba and Ant Financial have made an investment of $680 million in order to boost their stake in the company from having been 25 percent to become a much larger 40 percent. Back in June, Reuters released a report that indicated that this type of investment could be worth more than $600 million, so the figures do align with what experts had been predicting.
According to the Alibaba Group CEO, Daniel Zhang, "India is an important emerging market with strong e-commerce potential." He also added that "This investment will further expand Alibaba Group's global footprint to India's thriving mobile commerce market."
This is an important market for Alibaba, which has been watching a slowing in the growth that it has been experiencing in its home country of China. As India is the fastest growing large economy on the planet, it appears to be the next logical step for a company the size of Alibaba. It is a move that is being made by a number of companies in the smartphone sphere, as mobile wallets, payment, and commerce rise in India.