Multiple devices are now involved in the mobile commerce process
Criteo report shows that cross-device is becoming the norm in the retail space
Criteo has released its latest report concerning mobile transactions, called Q3 2015 State of Mobile Commerce Report. The report has found that multiple devices are now in play during the entirety of a consumer's purchasing process. E-commerce has been quite popular among consumers for many years, but more people are beginning to use their mobile devices to shop online, rather than rely solely on retail websites that they access from their conventional computers.
Approximately 50% of e-commerce transactions now involve more than one device
According to the report, 50% of e-commerce transactions throughout the world now involve more than one device. Cross-device has now become the standard in the e-commerce space, with consumers browsing for products that they are interested in on various platforms, including laptops, tablets, smartphones, and PCs. In order for retailers to find success in the mobile commerce space, they will also have to focus more heavily on cross-device support in order to provide an enjoyable shopping experience that will ensure that consumers will continue to shop on their platforms.
_____________________________________________________
Ad -

#1 Ways to Double Your Productivity For Life
By Jason Fladlien, referred to by many as "One of the top 5 living marketers on the planet". How did he get there? By working smart. Get twice as much out of your day with Jason's easy system -
Learn More Here
_____________________________________________________
Apps are proving successful for retailers involved in mobile commerce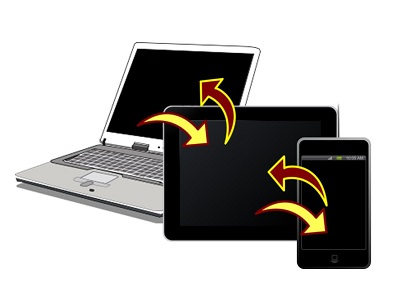 The report has also found that applications are one of the best ways for retailers to engage consumers. According to the report, brands that prioritize apps as their key revenue driver have seen their profits surge recently. These retailers have found significant success in the mobile commerce space with their applications, as they have served as an effective way to ensure that consumers can shop in a convenient manner. The report has also found that consumers prefer tablets when it comes to mobile shopping, as these devices offer a more enjoyable shopping experience.
Japan and UK lead in mobile commerce growth
The report from Criteo shows that the global mobile commerce market continues to grow. According to the report, mobile commerce now represents 35% of all e-commerce transactions made throughout the world. Japan is a leader in terms of mobile shopping, with the United Kingdom falling into second place. Cross-device purchases represents 49% of the e-commerce transactions in the UK.
About The Author
Stephen
About Stephen: Stephen Vagus is an aggressive and ambitious writer with several years of experience in the field of journalism. Born and raised in California, Stephen has followed his journalistic passion around the world, reporting on breaking events in countries like Japan and Qatar. Stephen has an acute interest in the mobile commerce sector, as well as in marketing and mobile technology.