Mobile commerce shows impressive growth in Australia
ACMA report highlights the growing activity in the mobile field
Mobile commerce has experienced strong growth throughout Australia since 2010, according to the Australian Communications and Media Authority (ACMA). Consumers are becoming mobile-centric and more inclined to shop for and purchase products from their mobile devices. Australian businesses have taken note of this and are beginning to focus more aggressively on connecting with mobile consumers. The ACMA has released a report concerning the growth of mobile commerce in the country, highlighting the trends that are contributing to this growth.
Mobile payments grow by 448% since December 2010
According to the ACMA mobile commerce in Australia has grown by 448% since December 2010. As of December 2013, more than 3.4 million people throughout the country are making use of mobile payment platforms. People are beginning to use their mobile devices to manage their funds more easily, according to the ACMA report. The report notes that money transfers are the most widely used mobile service among consumers in Australia.
Smartphone adoption is powering mobile commerce activity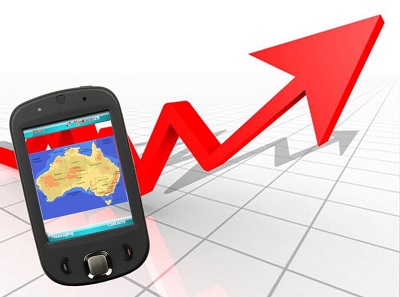 The report found that mobile commerce is most common among those between the ages of 25 and 34. This demographic tends to be more reliant on their mobile devices and more comfortable with mobile technology in general. The growing adoption of smartphones and tablets has also played a role in increasing mobile commerce activity.
Consumers remain more confident in conventional e-commerce than mobile shopping, but that may change in the future
While mobile payments are becoming more common throughout Australia, conventional e-commerce is still performing better than the mobile sector. The ACMA notes that e-commerce sales coming from PCs, in particular, are growing at a rapid pace. Currently, traditional e-commerce sales are 27% higher than sales being recorded from mobile devices. Shopping online from a PC is also more popular among a more diverse group of consumers. Many people have become very comfortable with e-commerce, having extensive experience with PCs and laptops. Mobile commerce may eventually outpace conventional e-commerce activity, but it could take years for consumers to become comfortable with the idea of purchasing products exclusively from a mobile device.
About The Author
Denny
Denny is a graduate of the California State University of Northridge where he majored in Journalism and American History. Denny writes for Mobile Commerce Press on a part time basis while also working on his own ebook, The Only Mobile Marketer Left Standing. We've been told this title may change at least a hundred times before or even after publishing.