Mobile commerce in Africa drives the continent's e-commerce sales
The majority of e-commerce deals in Africa occur over smartphones.
As more Africans acquire and gain internet access via smartphones, the number of e-commerce sales taking place over mobile phones in the continent continues to rise. According to an e-commerce Q1 report data by Criteo, mobile commerce in Africa has particularly taken off in the continent's urban regions, such as Nigeria.
M-commerce in Nigeria experienced a significant boost in the first quarter of 2016.
Vanguard reported that the study, which was released by the performance marketing firm during the Mobile West Africa conference – recently held in Lagos – revealed that the number of retail e-commerce transactions that took place via smartphones in Nigeria jumped by 73% within Q1 2016. This reflects a worldwide m-commerce trend which has increased by 39% since Q4 2015.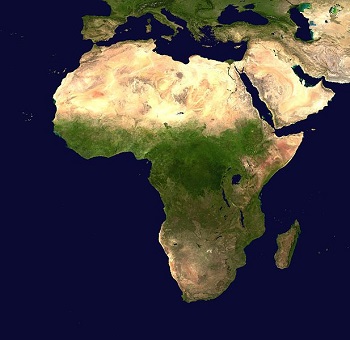 The report, which revealed that smartphones are becoming the leading mobile commerce device in Africa, indicates that smartphones are responsible for approximately 18% of e-commerce transactions in Africa. This is a much higher percentage compared to the estimated 10% share made up by other mobile devices.
When it comes to mobile commerce in Africa, e-commerce sales trends vary from one country to the next.
Criteo's report also compared mobile sales trends to desktop sales trends in Nigeria and discovered that desktop e-commerce sales were dominant during the weekdays while the sales were about equal among mobile and desktop users on the weekend. The report noted that desktop usage typically increased during office hours with clicks averaging 1200% while clicks though mobile barley made it above 100%. That said, on weekends, this percentage changed with both desktop and mobile usage averaging about 250% across both devices.
Interestingly, Nigeria's mobile commerce trends differ from South Africa's. While Nigeria's e-commerce sales are about equal between mobile and desktop on the weekend, in South Africa, m-commerce dominates on the weekends where retail mobile commerce appears similar to that of South East Asian countries that have a more developed e-commerce sector.
Nevertheless, mobile commerce in Africa is definitely growing. In Nigeria, alone, the report found that mobile conversion rates are steadily on the rise in the country with Android smartphones averaging 1.8% conversion rates, Android tablets at 1.5% conversion rates, and iPhones and iPads averaging 2.9%.
About The Author
Dan Gendro
Dan moved to the U.S. just recently. Young and hungry for work and a place to blog he approached us with some great ideas - we said yes and so it began! He enjoys long walks, country roads...oh, we're just pulling your leg! But we do know that he does like a good story, so if you have something big, share it with Dan!