Miami International Airport's Mobile app is now unveiled
|
The application has now been launched to provide travelers with flight tracking tools in real time.
The Miami International Airport has now released a mobile app that is designed to enhance the experience of the travelers who pass through it on their journeys, by giving them real time tracking of their flights.
The smartphone application is available in both English and Spanish and offers a range of features.
Beyond allowing travelers to monitor their flights, they can also use the mobile app to take advantage of a feature called "Around Me", which gives passengers the opportunity to have a look at the various amenities that the airport has to offer and that are within a five minute walk from where the smartphone user is located at any given time.
Through this mobile app, the hope is that travelers will be able to better and more conveniently use the airport.
Beyond those features, the mobile application, which is called the MIA Airport Official, provides the traveler with information about parking there, as well as dining, ground transportation, shopping, flights, as well as other factors. The application comes in both Android and iPhone formats.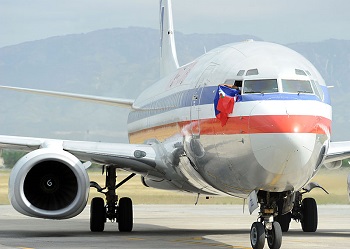 The airport developed this application so that it would be possible to remain ahead and relevant in terms of its technology based elements. Moreover, a growing number of airports already have their own applications. This, according to the director of public and customer relations, Dicke Davis.
Davis explained that "I was on a trip and saw the Dallas/Fort Worth International Airport app while I was at a conference on social media." He added that "I liked it. It was clean and easy to use, so I brought it to our airport director [Emilio Gonzalez]. He's very innovative and forward leaning."
The deputy director of the airport, Ken Pyatt, stated that there were many things that were taken into consideration such as the offerings of other major world class airports and their mobile apps, as they felt that it was important to understand what was valued by customers in terms of features and unique services. That became the starting point for the Miami International Airport's smartphone application.