Global iPhone shipments may fall short in 2016
|
Apple could sell fewer iPhones this year compared to 2014.
KGI Securities analyst Ming-Chi Kuo has forecasted that global iPhone shipments may be lower in 2016 than they were in 2014. If he is right about his predictions, Apple could be among the top five smartphone brands to perform the worst this year.
Three million fewer iPhones could be sold this year than two years ago.
Ming-Chi Kuo, a respected analyst from the Asia-Pacific based financial services group KGI Securities, gathers intelligence from his contacts in Apple's Asia supply chain. According to a new research note he recently issued, in a worst case scenario, iPhone shipments in 2016 are anticipated to reach a mere 190 million units. This would be an 18 percent decrease in shipment growth and three million fewer iPhones compared to what the company sold in 2014.
Kuo said in his note that even in the best case scenario Apple is anticipated to sell only 205 million units, which would still be an 11.6 percent decrease in growth and five million short of the lower end of analysts' estimate range, reported MacRumors.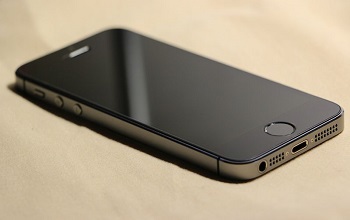 Whether or not the best or the worst case scenario is the end result, it is Kuo's prediction that Apple will underperform the industry and become the only global top-five smartphone brand to see a decline in shipment this year.
Limited iPhone 7 selling points are one of the key factors behind global iPhone shipments decline.
In his note Kuo stated that "Given the fact that shipments fell YoY for the first time in 1Q16, we don't think large-screen replacement demand will contribute much to growth." He added, "We don't see many attractive selling points for iPhone 7 in 2H16 and are conservative on 2H16F shipments."
He predicts that out of the leading five smartphone brands (Samsung, Apple, Huawei, Oppo, and Vivo), only Apple will see shipments fall YoY (year-on-year). This suggests to KGI Securities that the drop in iPhone sales cannot be blamed only on industry structure.
Kuo believes that key factors responsible for the expected decline are the slowing market demand for handset replacements with large screens and limited iPhone 7 selling points.
According to Kuo, for Apple to sustain its global iPhone shipments growth it needs to develop more innovative features that will revitalize the user experience, such as in the form of hardware, software and form factor design specs.
Apple's earnings announcement for the first calendar quarter of 2016 will occur on April 26.