Best apps for bikers who love the road
|
When you're riding…
your smartphone can make just as much of a difference to your experience as it does when you're not on your motorcycle.  It's true that distracted riding is just as dangerous as distracted driving. However, that doesn't mean that your smartphone can't play an important role in helping you get more out of every trip.
You can still get away from it all while enjoying the features some great riding apps can provide.
In fact, instead of distracting you from the road, they can actually help to improve your safety. The key is to make sure you don't forget your mobile motorcycle phone charger so you can keep your device charged. Without a power socket or USB port on your bike, it's up to you to have a good backup battery bank to get the job done.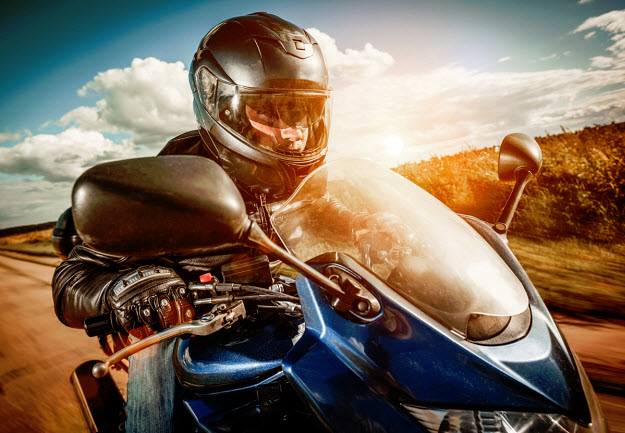 The following are some of the best apps currently available for motorcycle riders:
Eat Sleep Ride – a solid all around motorcycle app that offers everything from group ride tracking to route planning and sharing and even ride replay. It also features CRASHLIGHT which works with your accelerometer to detect if a crash has happened.  If you don't deactivate its warning after a small amount of time, it automatically alerts emergency personnel of the situation and your precise location.
Waze – this is the biggest traffic navigations and directions app in the world. It shares road and traffic conditions so you can get information about your route in real time. While it was developed with commuter drivers in mind, its design makes it perfect for riders, too. One fantastic feature is that it can help you to find the best spots to get cheap gas along your route, too.
FuelLog – this is an amazing gas and fuel mileage tracker that also lets you monitor additional issues such as motorcycle maintenance and costs. It provides you with automatic calculation of certain handy stats like mileage.  That said, it can also give you a pretty good average cost per distance or tell you the amount of gas needed. It can tell you how much you're spending on fuel every year or month, how far you've ridden and a great deal more.
NOAA Weather Radar – knowing the weather along your route is super handy. This app lets riders have a look at what Doppler radars say you'll be riding through on your route. This is highly useful for route planning.