Banks could benefit by embracing mobile payments
|
Adyen report highlights the potential power of mobile payments for banks
Adyen, an international payment services company, has released its latest Mobile Payments Index report, which is published every quarter and highlights the trends that exist within the mobile commerce space. The report shows that more than 27% of global payments are being made on mobile devices, and this number is expected to increase in the coming years as more merchants engage mobile consumers. Financial institutions may be missing out on a major opportunity in this sector, however, because of their relatively slow adoption of mobile payments.
Point-of-sale applications from banks could become powerful tools for merchants
The report suggests that banks could be losing revenue if they do not provide their merchant customers with effective point-of-sale applications. While the majority of mobile payments are made online, a growing number of people are beginning to use their devices to purchase products in physical stores. Without the needed point-of-sale applications, retailers will find it difficult to participate in mobile commerce, which may become a problematic issue for them in the coming years.
Banks could see major benefits from the mobile commerce space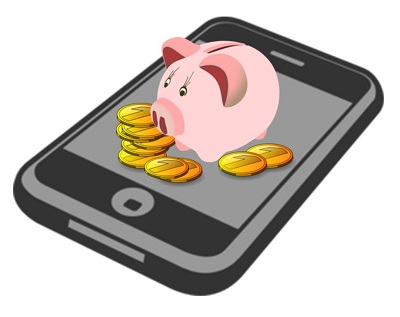 Banks could benefit greatly from embracing mobile payments. Offering mobile services to customers can enhance the relationship with these customers, potentially ensuring their continued loyalty. Mobile commerce services could also become a significant revenue stream for banks, largely due to the rapid growth that the mobile payments market is experiencing currently. Mobile services could also give banks access to more consumer data, which would allow them to market products more effectively and provide better services in the future.
Banks are still concerned about the security of the mobile payments sector
One of the reasons that banks have shown some hesitation in engaging in mobile payments has to do with security concerns. The security of mobile commerce platforms has been a hot topic in the past and many banks are not yet convinced that consumer financial information can be protected in the mobile commerce space. Improved security has relieved some of these concerns, but they still remain.