Vitamin powered phone battery could lead to cheaper devices
|
Researchers have developed a battery that has a high voltage and will last a longer time than current tech.
Scientists have come up with a vitamin powered phone battery technology that will allow devices to last longer while giving them more voltage. Moreover, this could be an important step toward reducing the price tag of battery powered devices.
This new battery technology is not entirely unlike lithium-ion but are different in an important way.
The battery is different because it uses flavin – a component of vitamin B2 – as its cathode. The cathode is the part of the battery that stores the electricity. Then, that energy can be used once it is connected to a device. This vitamin powered phone battery provides a more natural solution to the question of how to keep devices charged.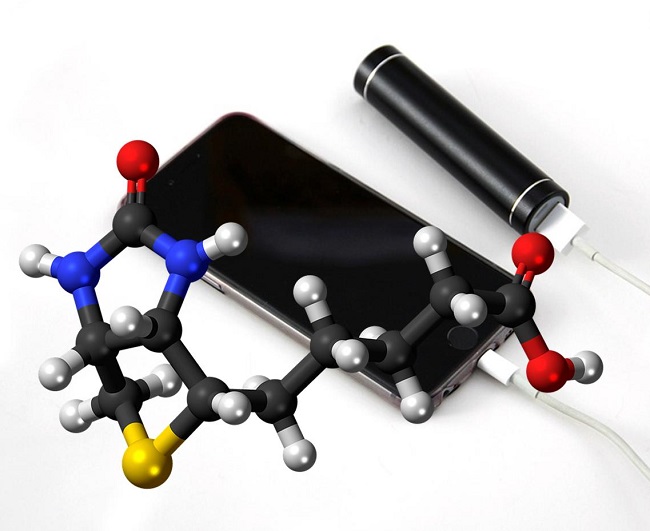 Dwight Steferos from Canada's University of Toronto, said "We have been looking to nature for a while to find complex molecules for use in a number of consumer electronics applications." He added, "When you take something made by nature that is already complex, you end up spending less time making new material."
The vitamin powered phone battery provides a very affordable way of giving mobile devices the charge they need.
This is not the first time a battery has been made with bio-derived components. However, this is the first rechargeable battery using bio-derived polymers. Polymers are long chain molecules. They are used for one of this new battery technology's electrodes.
This technology's key is the possibility it opens for keeping the energy stored within a vitamin-created plastic. The plastic is far less expensive than traditionally-used metals such as cobalt. The vitamin-created plastic is also more environmentally friendly and easier to process. It may play a central role in reducing our dependence on portable battery packs due to inadequate charge.
The scientists developed the material from vitamin B2. They sourced the vitamin from genetically-modified fungi. They used a semi-synthetic process for polymer preparation. It linked a long-chain molecule with two flavin units.
The result is a vitamin-powered phone battery that is environmentally friendly with a high voltage and with a high capacity. These and the rest of the findings from the researchers were published in the Advanced Functional Materials journal.