Sundar Pichai, the head of Android, Chrome, and mobile apps, made the quote at his SXSW appearance.
While speaking at the SXSW, Sundar Pichai explained that wearable technology is only just getting started with Google, and that "Android for wearables" will be released before the conclusion of March.
Google is getting ready to launch an SDK that is specific to wearable devices later on in the month.
They are hoping that hardware firms will choose to implement Android in their wearable technology devices such as smartwatches, fitness trackers, and other gadgets in the form of jewelry or clothing clip-ons. The senior vice president of Android, Chrome, and Apps, Pichai, made the announcement for the plans for the software development kit and the operating system specifically for wearables while he was at the Austin, Texas based SXSW.
The wearable technology Android software development kit will be out in under two weeks.
Pichai made this statement as he discussed Google's vision when it comes to the market for wearables. He explained that when they picture these mobile devices, they think of them from the perspective of a platform. "We see a world of sensors… Sensors can be small and powerful, and gather a lot of information that can be useful for users. We want to build the right APIs for this world of sensors."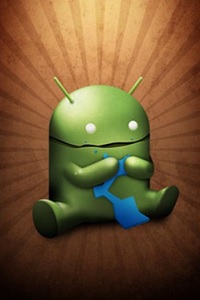 He also pointed out that while fitness bands and trackers, and smartwatches are easily the most obvious categories in the overall environment of wearables, Google is hoping that its SDK release will only encourage a greater evolution of different gadgets and devices. He said that he believes that "we are just scratching the surface" in this ecosystem.
Android was added to the various responsibilities under Pichai last year when the founder of the operating system, Andy Rubin, stepped into other areas within the company. He did not give any details regarding Google's intention to create its own wearable technology devices. Instead, he spoke exclusively of the platform and the APIs and the plans that the company has for those in the near and more vaguely distant but foreseeable future.