Consumers continue to worry about the security issues associated with mobile commerce
Mobile commerce is growing in popularity, but this does not mean that new payment platforms are perfect. Over the past few years, consumers interested in mobile payments have expressed concern regarding security issues. Primarily, consumers are worried that their financial information is at risk of being exploited if they make use of a mobile payment service. This has been true in the past, as malicious groups have targeted such services and have gained access to sensitive information.
Some cash through Paym is going to the wrong accounts
NatWest, the United Kingdom's largest retail and commercial bank, admits that mobile payments are not perfect. The bank's own service, called Paym, is included in this, with the bank noting that, at times, money could be put into the wrong account due to a glitch. Before consumers can use Paym to make a purchase, they must funnel money into their accounts that are linked to the service. The glitch caused this money to be sent to accounts that were not linked to the service, much to the surprise of the owner of that bank account. NatWest is now working on fixing this problem in order to ensure that money goes where it is meant to.
Paym has become very popular among consumers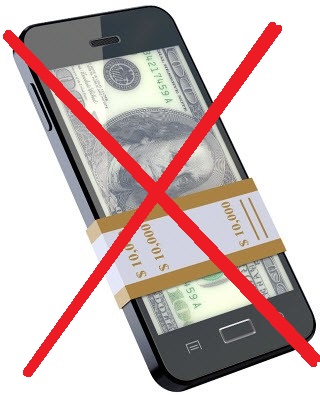 Paym launched in April of 2014 and more than $150 million in payments have been sent through the service since that time. Approximately 40 million people use the service, making it one of the most popular services of its kind in the United Kingdom. Paym does not only work with NatWest accounts, of course, and those with accounts with Barclays, Lloyds Bank, and several other organizations can use the service.
Glitch highlights security concerns that exist in the mobile commerce space
The glitch suffered by Paym highlights ongoing concerns regarding the mobile commerce sector. Because new payment systems are electronic and, in many cases, automated, they are susceptible to faults in software. Glitches can lead to a major financial impact for consumers and businesses alike, which could result in liability issues for organizations responsible for these payment systems.